Home Addition & Kitchen Remodel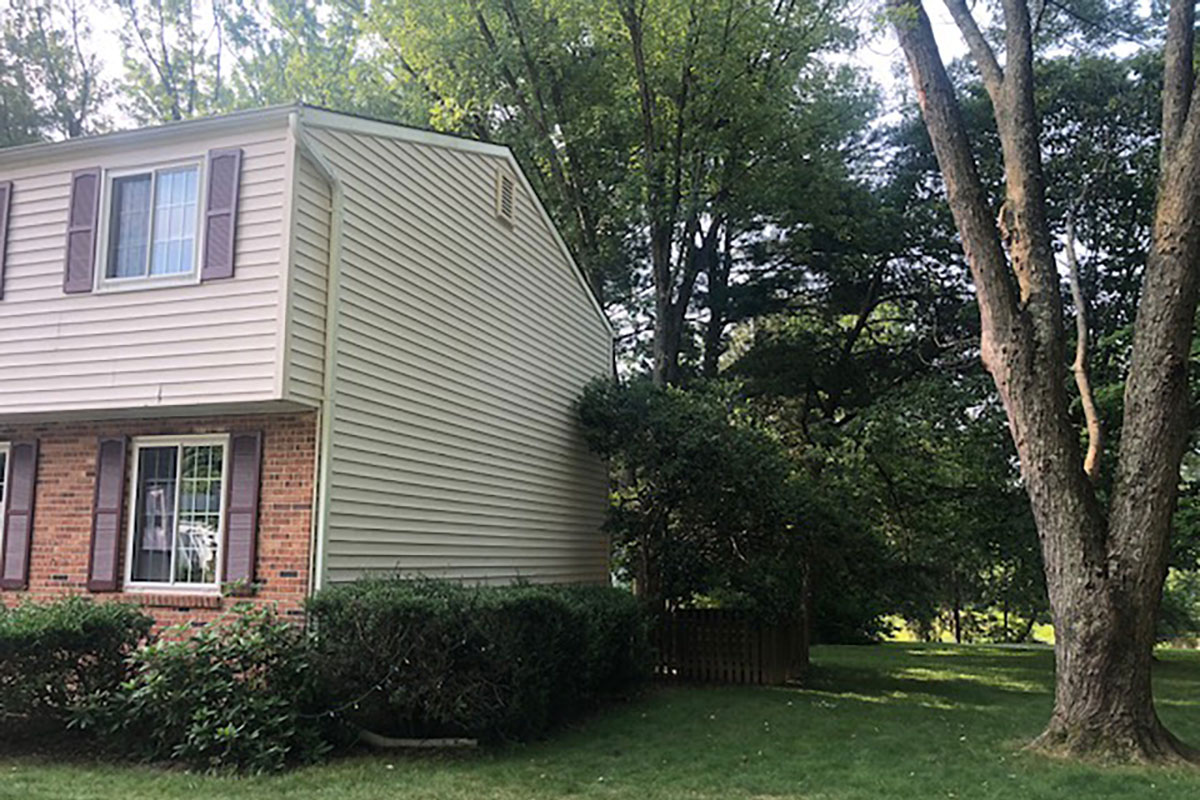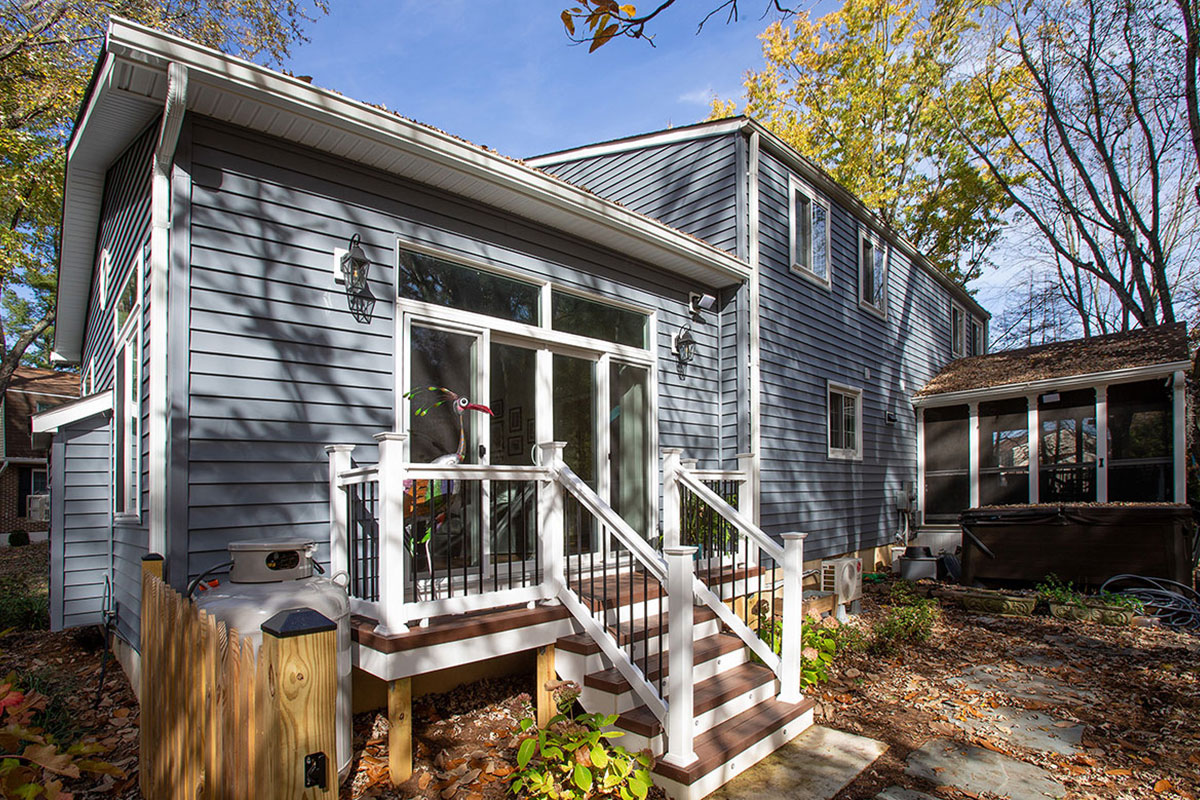 Remodeling Need
These homeowners in Burke, VA needed more space. Their entryway was cramped and they lacked sufficient space for everyday living or entertaining. Instead of moving, they opted to explore creative remodeling solutions from Schroeder Design Build.
Upon reviewing several design options presented by Schroeder, they chose a side addition solution with several upgrades that gave them everything they needed. This included a new 440 square foot great room, large 8'x 8' foyer with room for an entryway bench, and a remodeled kitchen.
Challenges
As with any room addition, it is important to blend the new structure to the original home by matching walls, siding, stucco, roofing, etc. to the building style. It was important to build the new structure to match the home's existing architecture, while making the front foyer addition aesthetically pleasing.
Energy or raised heel trusses are used for the purpose of better insulation and ventilation. We were tasked with matching the energy heel heights and the existing cornices which also had to be brought up to code.
When it came to the thoughtful window placement in the new great room, we had to consider the proper aesthetics and placement of the fireplace, as well as adhere to HOA guidelines and restrictions.
Lastly, when the homeowners chose several design enhancements, we worked diligently to pack all of the upgrades into a reasonable budget.
Result
This new side addition successfully increased the homeowners' living space without a huge change to the footprint of their house. They not only opened up their space to create a comfortable great room, they added a large, functional foyer to the front of their home and expanded their kitchen. And, they did so while keeping within a comfortable budget, and increasing the value of their home.
Trust Your Home Addition or Remodel to the Design Build Professionals
Schroeder Design Build has worked with over 1,000 clients, many of whom have hired us to design and build a home addition, a kitchen remodel, or both. We take pride in our approach, which prioritizes the preservation of each home's unique character. Our goal is to help you rediscover the joy of your home by exploring options that fit your budget, while also incorporating modern design elements that enhance the home's overall aesthetic appeal.