FAQs
Welcome to our FAQs page.
Here, we have compiled a list of frequently asked questions to provide you with valuable insights and address any potential queries you may have. Whether you are considering a home renovation, room addition, or specialty remodeling project, we are here to guide you through the process. Explore our FAQs to gain a deeper understanding of our services, approach, and how we can transform your vision into reality.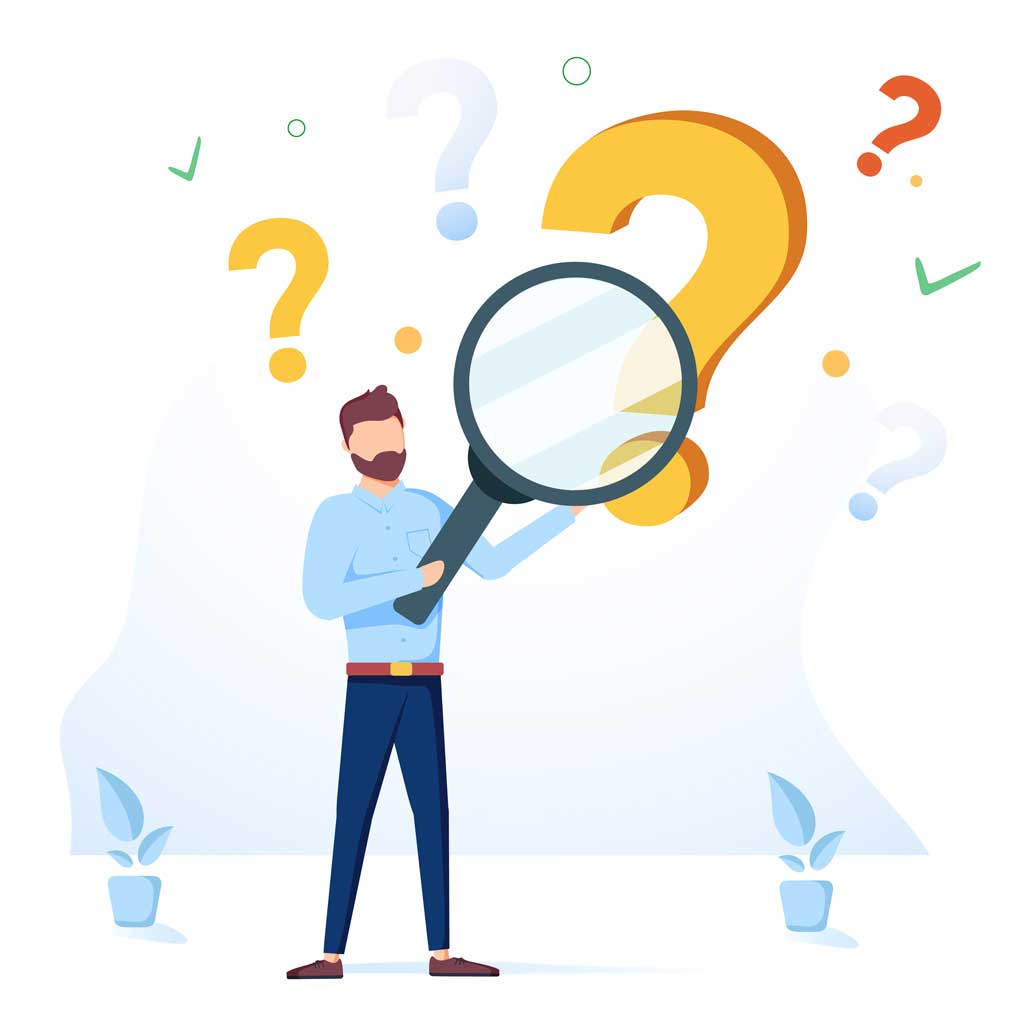 How long have you been in business?
Schroeder Design Build has been in business since 1986 when Tom and Trish Schroeder founded the company, seizing the opportunity to provide Northern Virginia homeowners with exceptional quality, service and workmanship.
Is Schroeder Design Build licensed?
Yes, Schroeder Design Build is a certified and licensed remodeling contractor in Virginia. We also have a Class A General Contractor license.
What are your team's qualifications?
As a people-centered company, we employ a diverse and highly trained team of skilled professionals who not only care deeply about their role in elevating a client's home remodeling experience, but are also empowered to grow personally and professionally.
Unlike other remodeling contractors, we have registered architects on staff, and a production team with a combined 90 years of experience. A majority of our team members have a license or certification, or are working towards one.
What will a remodel cost?
The cost of each remodel is inherently unique, shaped by various factors. The location, size, and type of the room you wish to remodel, as well as the specific amenities you desire (such as appliance upgrades or custom finishes), all contribute to the overall cost per square foot.
When it comes to kitchen and bathroom remodels, they tend to be the most expensive due to their intricate nature, resulting in a higher cost per square foot compared to remodeling a family room or bedroom. Additionally, room additions can vary significantly depending on factors like whether it's a first or second-story addition, the required foundation type, and the specific room type, among other considerations.
For instance, a family room adorned with wood-clad windows, hardwood floors, and elegant French doors will have a distinct cost profile compared to a family room featuring vinyl windows, carpeting, and a traditional sliding door. The selection of materials and finishes plays a significant role in shaping the overall cost and achieving the desired aesthetic and functionality for your remodel.
Do your due diligence and establish a clear understanding of your budgetary constraints. Armed with this knowledge, you can confidently seek estimates from local contractors who prioritize transparency and openness from the outset. By collaborating with a remodeling firm who values clear communication and honesty, you can ensure that your remodeling journey begins on a solid foundation, allowing for a smoother and more satisfying experience overall.
Do you offer free estimates?
At Schroeder Design Build, we are pleased to offer a complimentary consultation, designed to help us ascertain whether we are a good match for your project. During this appointment, we will engage in a detailed discussion about your preferences, project scope, and desired outcomes. Additionally, we will inquire about your intended investment for the remodel. To provide you with a general understanding of costs, we can assist you with investment ranges during this initial meeting. Our goal is to ensure that we fully comprehend your vision and align it with your budgetary considerations right from the start.
If you are ready to take the next step and delve into a comprehensive and proactive assessment, we offer the opportunity to proceed by signing a Design Agreement. This agreement entails a modest investment based on the scope of work and investment involved. During this phase, we take accurate measurements of your home and conduct thorough inspections of mechanical systems and your home's structural integrity, spending countless hours exploring possibilities for your home.
You are presented with multiple design options with investment ranges to aid in your decision-making,  ensuring that you can make the best decision for your home and family in regard to scope and financial investment.
While the details of materials are being created, our development team builds the final cost model for your project. Our experienced team proceeds with handling the paperwork and logistics, obtaining all the required building permits, so you can have peace of mind knowing that everything is in order.
After all decisions are made, you are presented with a Fixed-Price Construction Agreement.
This proactive approach ensures that we gather the necessary information and establish a solid foundation as we progress towards bringing your vision to life.
Would I be better off working with an architect first, then hire you as the contractor?
Deciding whether to work with an architect first or engage our services as the contractor depends on the specific needs and preferences of your project. Both approaches have their advantages, and it ultimately comes down to your priorities and the complexity of the project.
If you engage an independent architect first, they can help you develop a comprehensive design concept, create detailed plans and specifications, and navigate any necessary permits or approvals. This can ensure that your vision is accurately translated into a well-designed blueprint for construction. Once the architectural plans are finalized, you can then proceed to hire us as the contractor to execute the construction phase based on those plans.
On the other hand, opting for our design-build services means you will have a single point of contact throughout the entire process. Our development team, consisting of architects, designers, and builders, can collaborate closely from the outset to seamlessly integrate the design and construction aspects of your project. This streamlined approach can streamline communication, improve efficiency, give you greater control of your investment and potentially expedite the overall timeline.
Ultimately, the decision depends on your preferences, the complexity of the project, and your desired level of involvement. We are more than happy to discuss your specific project requirements and help you determine the most suitable approach to achieve your goals effectively and efficiently.
Do I need to move out of my home during the remodel?
The decision of whether or not to relocate during a remodel hinges on two key factors: the scope of your project and your personal comfort level in residing amidst the construction process. For instance, a bathroom renovation or a home addition may be more feasible to live through as they typically involve a contained area. Conversely, a whole-house remodel might present more challenges for homeowners who prefer to have a separate living space during the construction phase. Ultimately, the choice of whether to stay or move out during the remodel is contingent upon your specific circumstances and preferences. Our team can guide you through the process and help you make an informed decision based on the nature and extent of your project.
How long will my remodel take?
The duration of a project naturally fluctuates based on various factors, including the project's scope, location, and the condition of the existing home. While it's true that homeowner changes or unforeseen issues can occasionally lead to delays once construction has commenced, our design-build team employs a meticulous approach to mitigate such setbacks. By diligently addressing project details in advance and allocating ample time for questions and decision-making, we minimize the likelihood of project delays. Our goal is to provide you with a streamlined and efficient process, ensuring that your project progresses smoothly while accommodating any necessary adjustments along the way.
What precautions will you take to protect my children or animals?
Schroeder Design Build prioritizes the safety and well-being of your children and pets during the remodeling process. Here are some precautions that we take:
Containment: We establish designated construction zones using plastic sheeting or temporary walls to restrict access to construction areas. This helps to prevent children and pets from entering potentially hazardous spaces.
Communication: Clear communication with our remodeling team is crucial, which is established upfront. You can discuss any specific concerns or requirements related to the safety of your children and pets, ensuring that the team is aware of their presence and takes any necessary precautions.

To ensure the safety of your children and animals, we kindly request your cooperation in respecting the boundaries of the construction area. It is advisable to designate a secure room or area away from the construction work where your children and animals can stay safely during the remodeling process. This will help minimize any potential risks or accidents, allowing them to be comfortable and protected while the work is being carried out.

Ventilation and Dust Control: Dust and airborne particles can be a concern during remodeling projects. We employ strategies to minimize dust and ensure proper ventilation, which helps maintain a healthier environment for your family and pets.
Regular Cleanup: Keeping the work area clean and organized is essential for safety. Our team cleans up debris and materials regularly to reduce potential hazards and provide a safer environment for your family and pets.
It's important to communicate your concerns and expectations with us upfront. By working together, you can establish a plan that ensures the safety of your children and pets throughout the remodeling process.
What kind of warranties do you have?
We take pride in providing an extensive two-year warranty on all our construction work. In addition, products are typically accompanied by separate manufacturer warranties to safeguard your investment.
What area(s) do you serve?
Schroeder Design Build serves homeowners in Fairfax County, Arlington County, Prince William County, City of Fairfax, City of Falls Church and City of Alexandria including these primary areas;
Trust Your Home Remodel to the Design Build Professionals
Since 1986, Schroeder Design Build has worked with over a thousand clients, many of whom have trusted us to remodel their entire home. The secret to our continued success is creating a customized plan that's well orchestrated and communicated throughout every phase of your project. Our highly-qualified, experienced, and dedicated design, construction, and customer service teams are all under one roof, and focused on you and your family's needs, every step of the way.
View our portfolio of projects for design inspiration, learn more about our design-build process, or schedule your free initial consultation.