Certifications & Associations
When you choose to work with certified remodeling professionals, you unlock a world of advantages as a homeowner.
Certified remodelers bring a wealth of specialized knowledge, expertise, and industry best practices to your project. We stay up-to-date with the latest trends, techniques, and building codes, ensuring that your remodeling project is executed with precision and compliance. Our certifications serve as a testament to our commitment to professionalism, quality craftsmanship, and ethical practices.
By entrusting your project to certified remodeling professionals, you gain peace of mind, knowing that you are working with professionals who possess the skills, experience, and dedication needed to deliver outstanding results.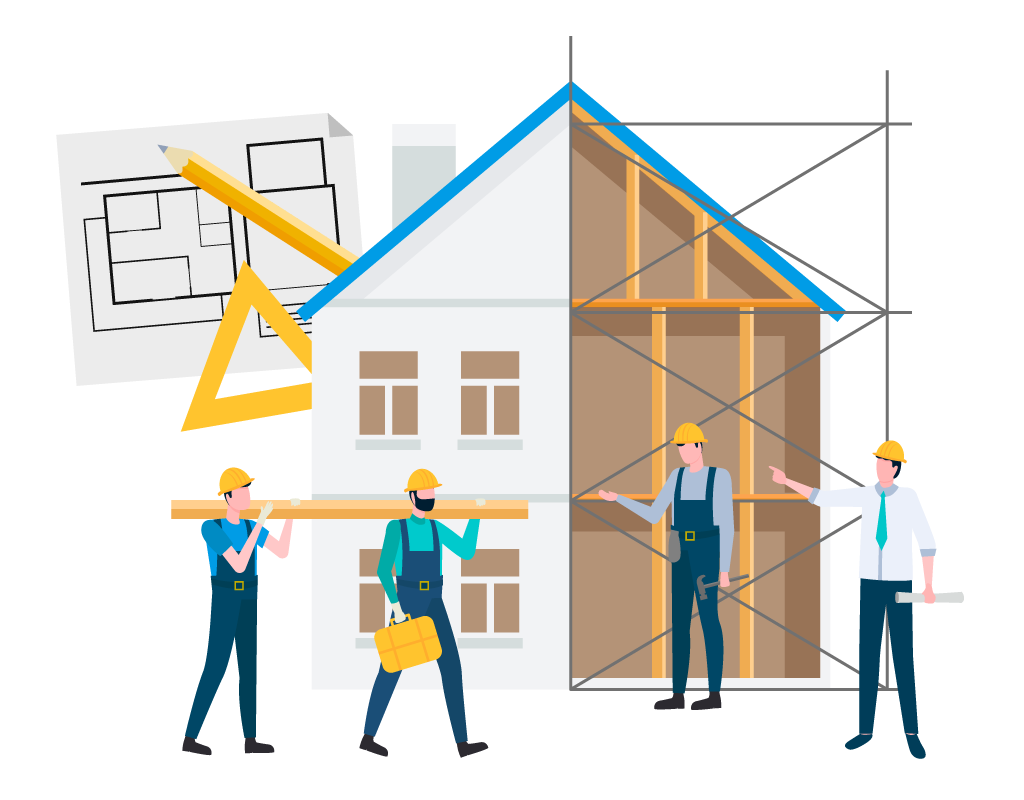 Certified PRO Professional
PRO Master Remodeler (MPR)
PRO Remodeler (PR)
PRO Universal Designer (PUD)
The Professional Remodeling Organization (PRO) Mid Atlantic is dedicated to being the region's most trusted resource in remodeling, where homeowners and remodeling professionals alike turn for inspiration and information.
PRO's goal is to help homeowners find the right professional remodeling team to develop and complete their remodeling projects. PRO wants each homeowner to get the maximum value and enjoyment for the dollars they invest in remodeling their home.
Registered Architect
Registered architects possess extensive expertise in architectural design, having completed rigorous education, training, and licensing requirements. With their vast knowledge and skills, architects can offer invaluable insights and creative solutions tailored to your specific needs and preferences. They excel in integrating both functional and aesthetic aspects, ensuring that your space not only looks visually appealing but also functions optimally to support your lifestyle. By considering factors such as site conditions, natural lighting, ventilation, and spatial flow, architects create harmonious and well-designed spaces that enhance your overall quality of life. Registered architects also have a comprehensive understanding of building codes, regulations, and zoning requirements. They stay updated with the latest standards and ensure that your project adheres to all necessary legal and safety guidelines. Their expertise in navigating these complex regulations gives you peace of mind, knowing that your project will be compliant and hassle-free.
EPA Lead-Safe Certification
By choosing an EPA Lead-Safe certified firm, homeowners can enjoy the benefits of a safer, compliant, and well-executed project while maintaining peace of mind throughout the process.
Certified NARI Professional (2012-2021)
MCR, Master Certified Remodeler
CR, Certified Remodeler
UDCP, Universal Design Certified Professional
NARI Certifications were developed to recognize highly experienced remodeling professionals, capable of planning and managing complex remodeling projects to client satisfaction.
Certified professionals represent an elite group of industry experts who possess an extensive technical and management skill set that sets them apart as capable remodeling professionals.
Trust Your Home Remodel to the Design Build Professionals
Since 1986, Schroeder Design Build has worked with over a thousand clients, many of whom have trusted us to remodel their entire home. The secret to our continued success is creating a customized plan that's well orchestrated and communicated throughout every phase of your project. Our highly-qualified, experienced, and dedicated design, construction, and customer service teams are all under one roof, and focused on you and your family's needs, every step of the way.
View our portfolio of projects for design inspiration, learn more about our design-build process, or schedule your free initial consultation.