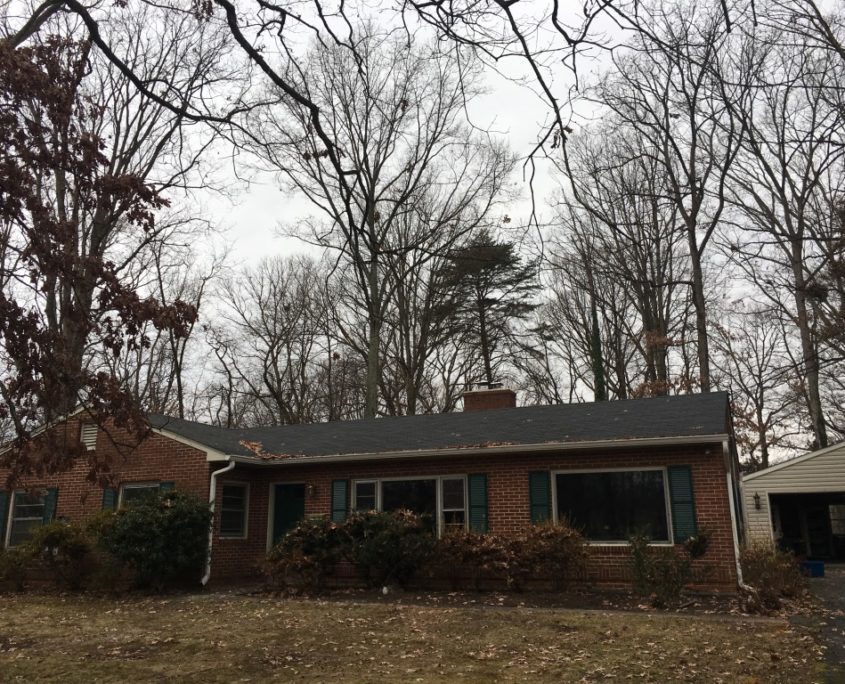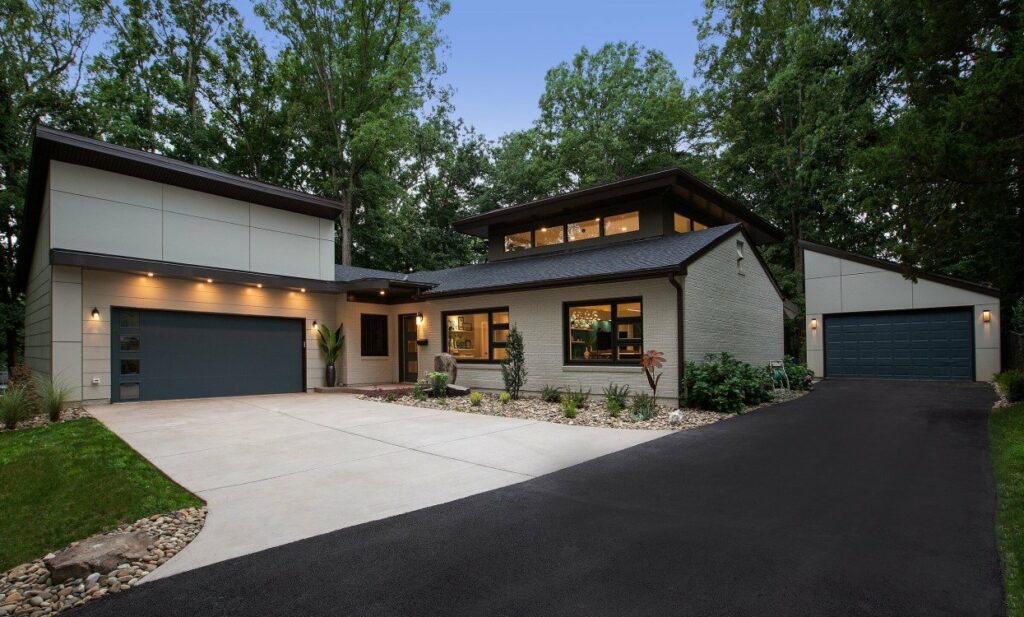 Remodeling Need
Having moved several times, the homeowners wanted to create a home where they could successfully and safely age in place. It was to be their "forever home." They also love to entertain, and wanted space for family and friends to gather. They opted for a whole house remodel.
They purchased a mid-century rambler house in Fairfax City and we began tearing out walls to create an airy Open Concept space. With the stunning 2-story clerestory addition, the home seemed to double in size and was filled with natural light at any time of day. An expanded gourmet kitchen offers circular flow.
The homeowners wanted a master suite addition separate from the other bedrooms. This included a spacious bedroom, walk-in closet, and a spa-like bathroom retreat with a soaking tub and roll-in door-less shower. Double framing and extra insulation creates a sound barrier between the master suite and the family room.
The couple requested his and her garages. His would be the workshop, while her was for cars and storage. The existing detached garage was reconfigured, doubling its size, and an attached two-car garage addition was added to the home's front. A storage area was created above the new garage. Due to jurisdictional permitting allowances, separate permits and time frames were needed to complete the 2nd garage addition.
Design Solution
The homeowners fell in love with Frank Lloyd Wright's Fallingwater while on a vacation. This inspired them to incorporate similarly-clean architectural lines into their own home. Rooflines were extended to meet at precise and dramatic angles, and interior lines reflect simplicity. A custom-designed wavelike ceiling was installed in the rear patio. A cantilevered front overhang was added above the front door, and cantilevered shelving graces the walls in the family room.
An 8'x16′ four-panel sliding glass door system was added to the back of the home, bringing natural views inside while offering full access to the outdoor and patio spaces. Recessed and ceiling perimeter lighting, and exterior lighting, add drama. Minimal landscaping and desert sand-colored paint creates a seamless flow between old and new.
To address their Aging-in-Place needs, Universal Design features include:
Lever handles
No-threshold entryways, limited steps & widened doorways
No-glass/no-barrier master bathroom with non-slip flooring & accessibility niches
Challenges
Result
This whole house remodel brought the homeowners' vision of a forever home to life, seamlessly integrating Universal Design elements that promote comfort and safety for aging in place. Embracing an open concept design, the home now provides an ideal environment for their passion for hosting gatherings and entertaining guests. Moreover, the remodeling project embraced sustainability by incorporating eco-friendly features in various aspects of the home, including heating, lighting, materials, appliances, windows, doors, and more, ensuring a harmonious blend of style and environmental consciousness.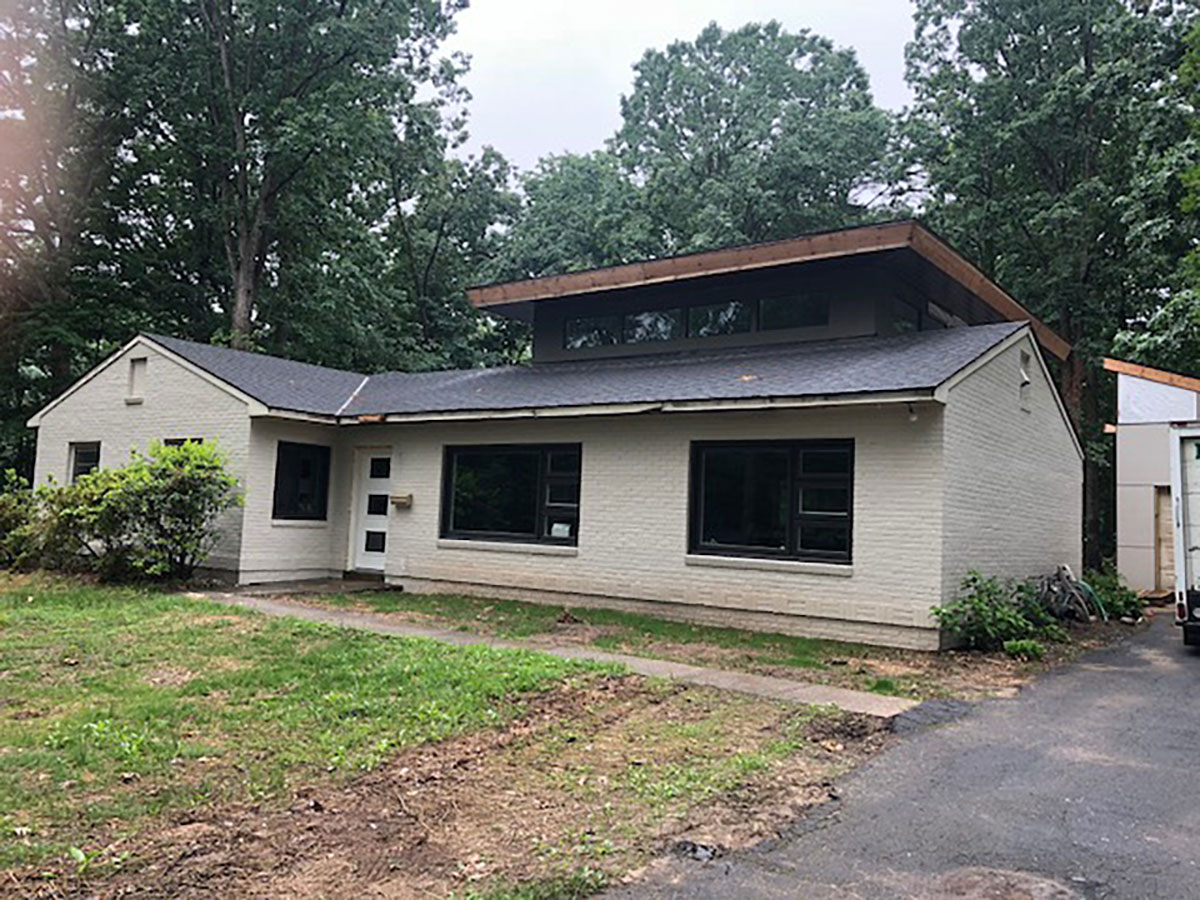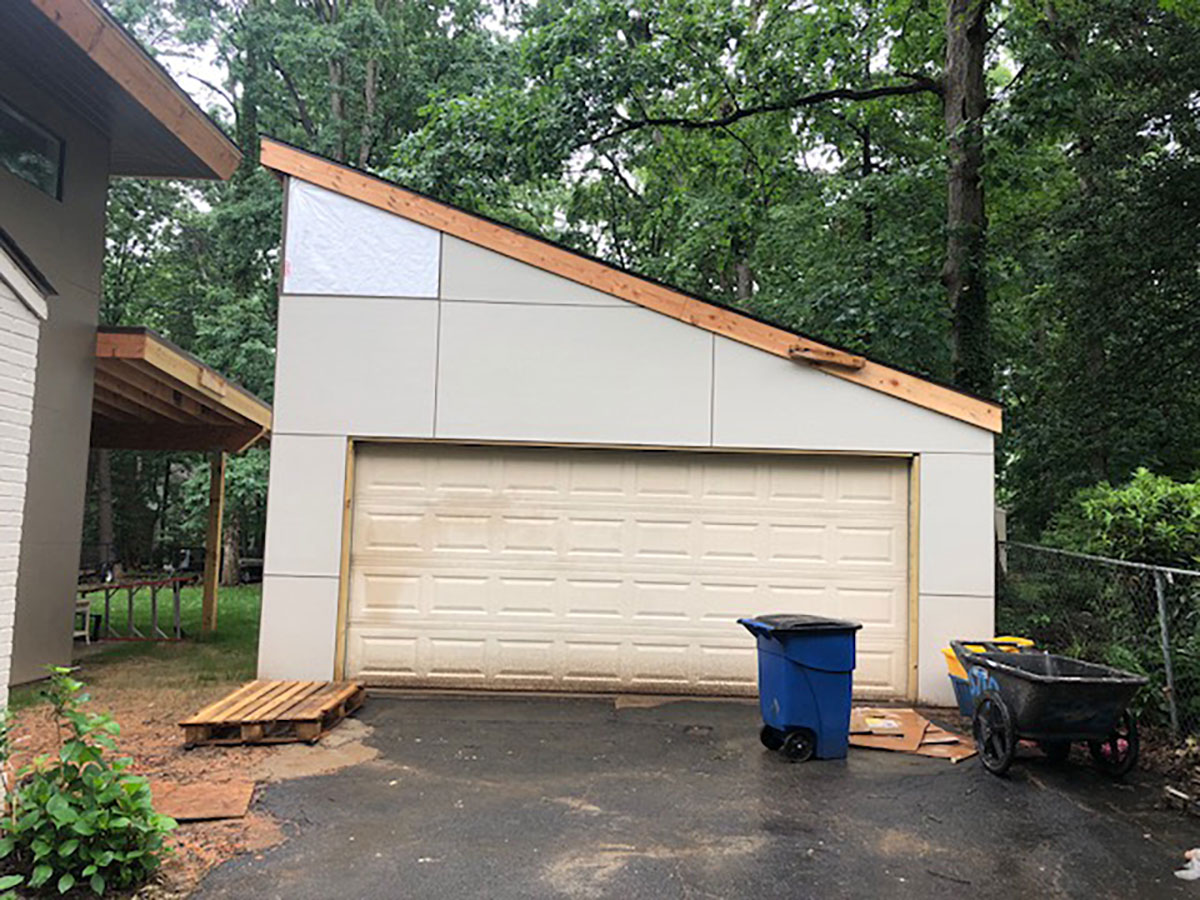 Only the Best that Northern Virginia Offers Should Remodel Your Whole Home