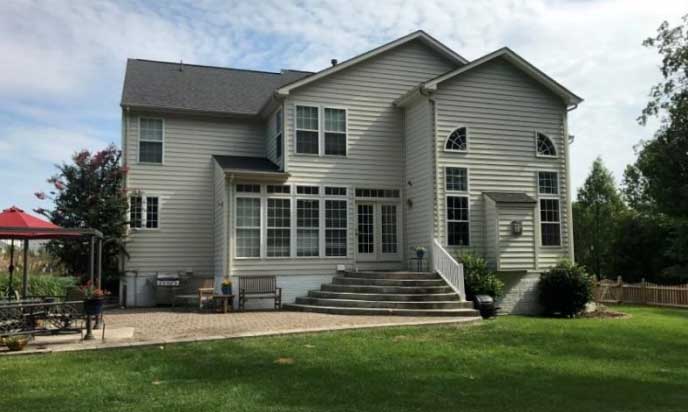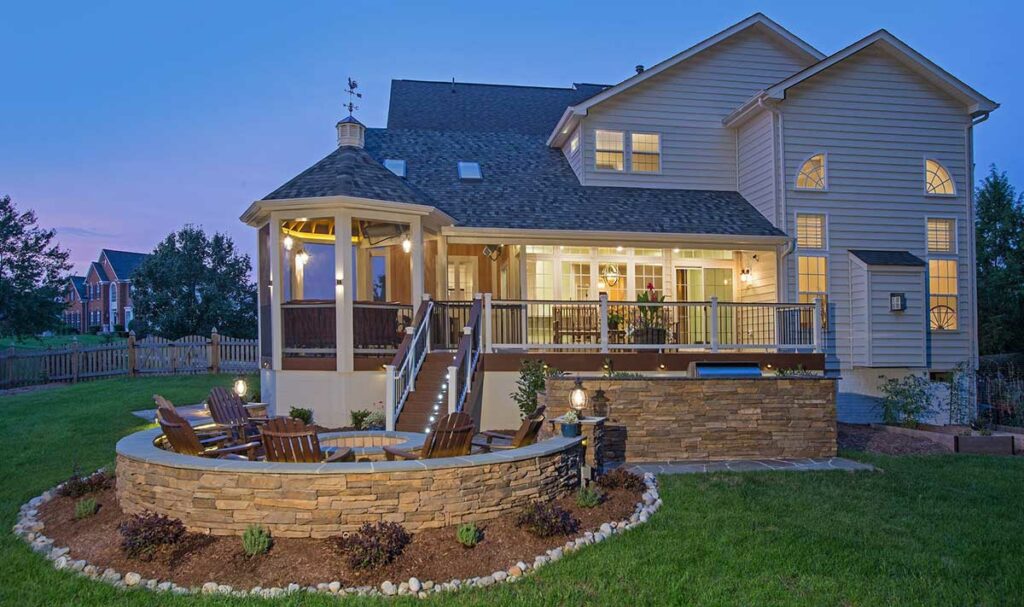 Remodeling Need
These clients came to us wanting a fully usable outdoor living and entertaining space for family and friends. They also wanted to create a flow between the indoor  and outdoor living spaces.
Design Solution
Every space was thoughtfully designed with its own unique features to include:
A diverse range of lighting elements, including recessed lights, rope lights, up-down lighting, and tape lights, adding depth and creating captivating visual effects.
An exquisite octagon screened porch, serving as a captivating focal point that can be admired from both the front of the house and the interior spaces.
Delightful variations of stone facades, seamlessly integrated throughout the different social spaces, lending a touch of character and charm to each area
Each design choice was made with the intention of achieving balance, comfort, and timeless beauty, resulting in a truly captivating and harmonious environment.
A beautiful semi-circular stone Patio/Fire Pit area was thoughtfully incorporated into the outdoor living space, serving as a cozy gathering space, providing ample seating and fostering a sense of togetherness. With its unique design and aesthetic appeal, the Patio/Fire Pit area adds a touch of charm and creates an unforgettable atmosphere for outdoor enjoyment.
Aside from just designing a new outdoor space, we accommodated a multi-level design consisting of a screened porch, covered deck, and prep/grill area. All areas were functional and aesthetically pleasing, which enhanced the existing home.
Trust Your Sunroom or Porch to the Design Build Professionals in Northern VA
Schroeder Design Build has worked with over a thousand clients, many of whom have hired us to design and build their dream sunroom or porch. The secret to our continued success is creating a customized plan that's well designed and built, ensuring close communication throughout every phase of your project. Our highly-qualified, experienced, and dedicated design, construction, and customer service teams are all under one roof, and focused on you and your family's needs, every step of the way. 
But don't take our word for it.  View our portfolio of sunroom and porch projects, and hear from satisfied clients throughout the Northern Virginia area.