Accessible Design & Aging-in-Place Remodels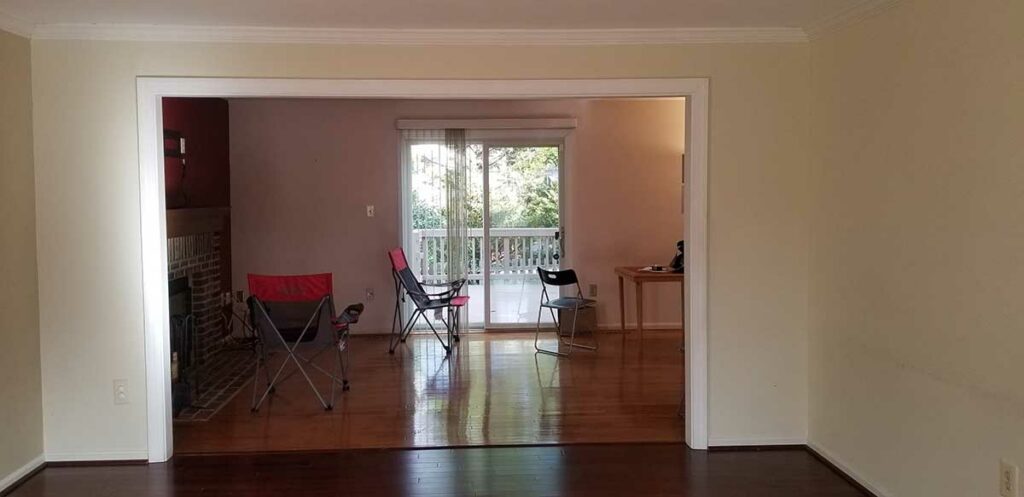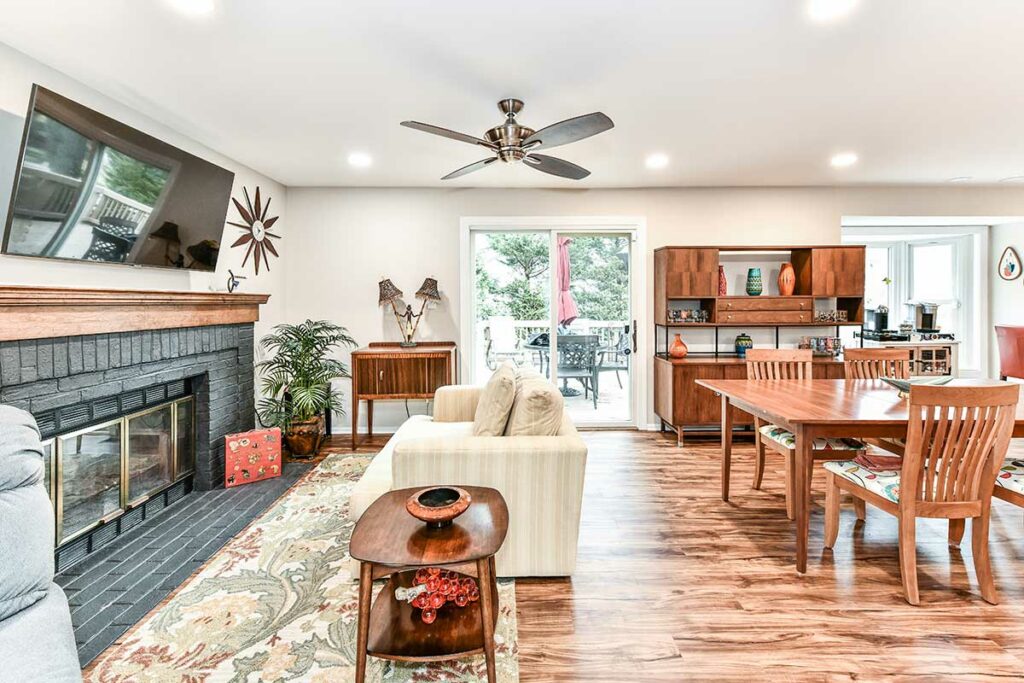 Remodeling Need
This client came to Schroeder Design Build with the goal of creating a mother-in-law suite that would serve as a new living space for the homeowner's mother. She was living in a Florida retirement home and the family wanted to move her closer.
Design Solution
Schroeder Design Build redesigned the floor plan on the home's second level, creating one large suite from two existing bedrooms, with access into the hall bath. The new layout was large enough to accommodate both a living area and a bedroom.
Since the mother's safety and the convenience of Aging-in-Place were of utmost importance, Universal Design elements were added into various areas of the home. In addition to creating access from the suite into the hall bath, the doorways had to be widened from 2'6" to 3′ wide. A no-threshold shower or "wet room" feature was designed into the bathroom for a walker or wheelchair access. Grab bars were added for additional safety, along with multiple showering options. Doorways were also widened on the home's first floor.
Features Include:
Large suite for Aging-in-Place accessibility and added comfort
Widened doorways
Space-saving pocket door to bathroom
Roll-in shower with multiple showerhead options
Grab bars
Stunning, low-maintenance tile
Result
Both the hall and powder bathrooms were updated with modern finishes. Finding room for reuse of the client's vanity was a challenge since much of the floor space in the existing hall bathroom was needed to make the rest of the home modifications. The solution was to take space from the adjoining closet. But this left a storage problem. So, additional closet storage had to be added into the hall bathroom space.
In the basement, a full bathroom was added so that the area could serve as a private guest bedroom.
With this creative remodel, Schroeder Design Build was able to work within the existing footprint of the home to create all the features and amenities the homeowners wanted, both for their own needs as well as their parent's Aging-in-Place accommodations. They were thrilled with the results.
Consult with Aging-in-Place Residential Remodeling Professionals
Work with architects, contractors, and designers experienced in universal design and aging-in-place renovations to ensure the remodel meets your specific needs and local building codes.
If you're considering an aging-in-place remodel, contact Schroeder Design Build to discuss a plan that works for you and your family. We've helped hundreds of families like you make a smooth transition and we'd love to help you too!