As the number of families living in multi-generational households in Northern Virginia continues to increase, homeowners are looking for ways to incorporate all age levels under the same roof. With advantages ranging from financial savings to care for elderly family members, multi-generational living might be right for you. Here are some tips to remodeling for multi-generational households to help you get started.
Reasons for the Rise in Multi-Generational Households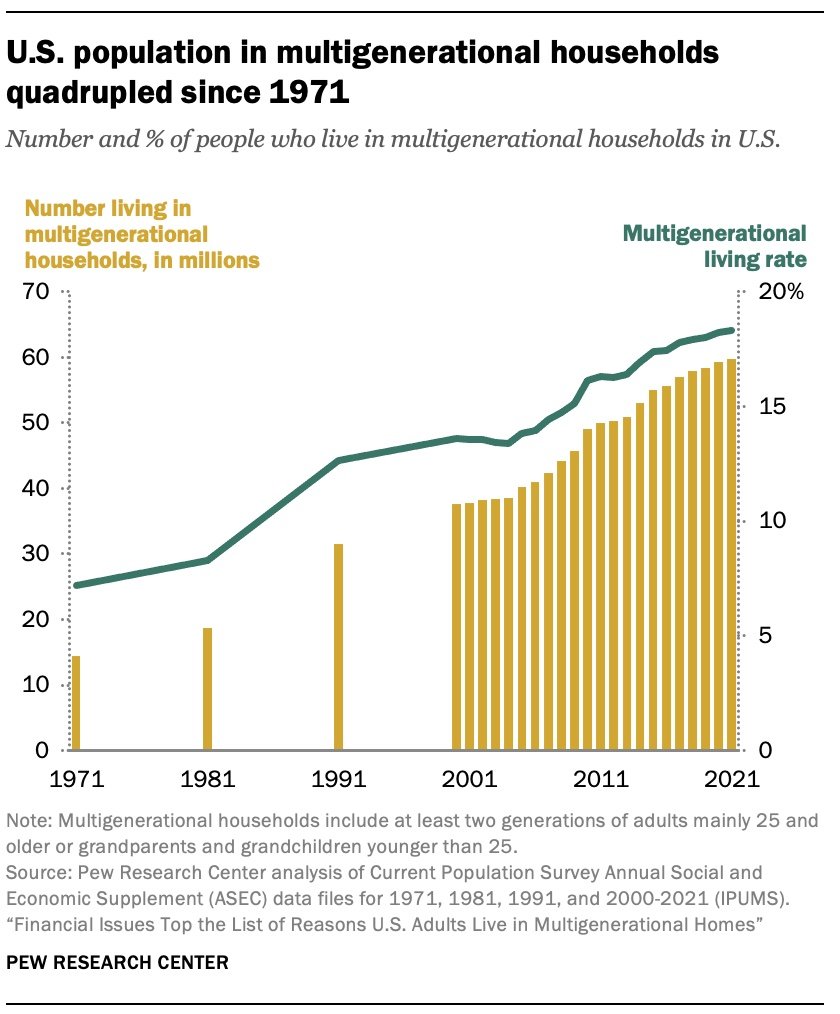 "Based on census data from 1971 to 2021, the number of households with two or more adult generations has quadrupled over the past five decades, and shows no sign of peaking," a Pew Research Center report indicates. Now, 18% of U.S. households are multi-generational.
"By age, the highest share in this living arrangement is among young adults," the report continues. As compared to prior generations, young adults today tend to stay in school longer, and postpone or forego marriage altogether. This delays them in creating their own households. "Among young adults ages 25 to 29, nearly 31% live in multigenerational households, often in their parents' home."
Here in Northern Virginia, the higher cost of living can be a factor in being able to afford a space of one's own. Another reason for a rise in multi-generational households is the influx of Asian and Latin American immigrants who are more likely to live in multi-generational families, as is common in some cultures.
Benefits to Multi-Generational Living
As there are a number of reasons for multi-generational living, there are also a number of benefits:
Shared expenses. It costs more to run two households as opposed to one.
Shared homeowner responsibilities and divided chores. Assigning age-appropriate tasks enables each member to do their part in running the home based on their abilities.
Improved family safety. With a larger number of family members coming and going, the home is not left unoccupied for long. There are also people available to assist younger or older family members when needed.
Strengthening relationships. Research has proven a benefit to the grandparent/grandchildren bond. Older generations serve as a role model to younger ones and pass down family identity, and serve as a built-in emotional support system. Benefits to grandparents are that they are healthier and live longer when around their grandchildren.
Flexible home design offering more opportunities for privacy. With today's home designs and remodeling options, areas for private space can go beyond a bedroom and bathroom.
Consider Every Generation's Needs When Planning Your Remodel
Privacy is essential in making multi-generational households work. It is important for each member of the family to have their own private space, whether it be their own bedroom or a "zone" in a shared space where they can use the space for their own purposes. One option is to add pony walls or retractable walls to divide off private areas. Having a separate entrance also helps support privacy and independence for all family members.
Make Sure Each Age Group Has a Separate Bathroom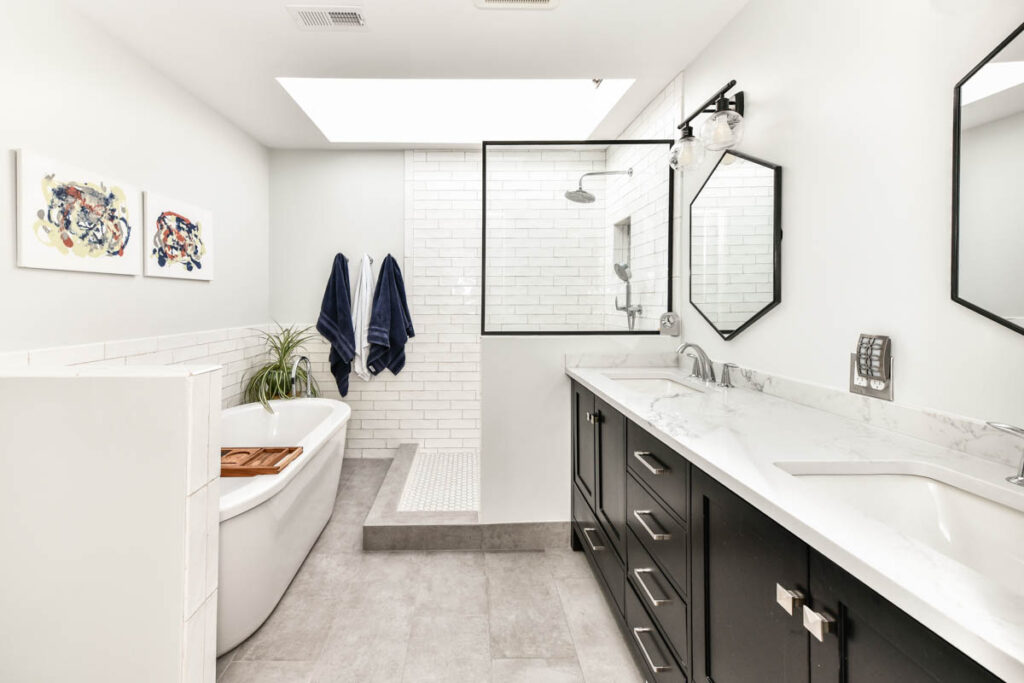 At different stages in our lives, we also have different bathroom needs. Young children generally require a bathtub and methods to access sinks and toilets. Middle generations often prefer an en suite bathroom with two sinks where they can smoothly prepare for work. Older generations may need Universal Design features like a roll-in shower, grab bars and wider doorways.
Ways to Create Additional Living & Sleeping Spaces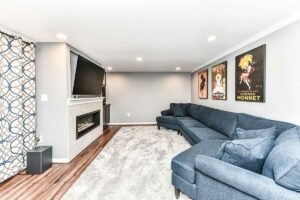 Build an Addition. Consider adding on to your home to create a second primary suite or an in-law suite. Your older family members or young adults would enjoy having their own space within the home. Another option is to create a separate accessory dwelling unit ("ADU") on the property to house other generations. As an added bonus, in some jurisdictions, your ADU can be used as an income-generating property when no longer needed by the family.
Convert an Existing Space. Homeowners are converting unused space, such as attic, basement or garage areas, into separate living quarters. If space allows, repurpose an unused area. For example, a spare bedroom can be converted into a sitting room or en suite bathroom, or a dining room into an additional bedroom.
Incorporate Universal Design Features in All Areas of the Home
Planning for Universal Design in your remodel helps all age level—from young to old, and those with disabilities or who are planning to age in place. Items to consider include:
Slip-resistant flooring
Eliminating steps, thresholds or barriers between rooms
Creating a walk-in shower
Widening interior doors and hallways
Switching out doorknobs for level handles
Brighter and task lighting
Create a Kitchen Suitable for All Ages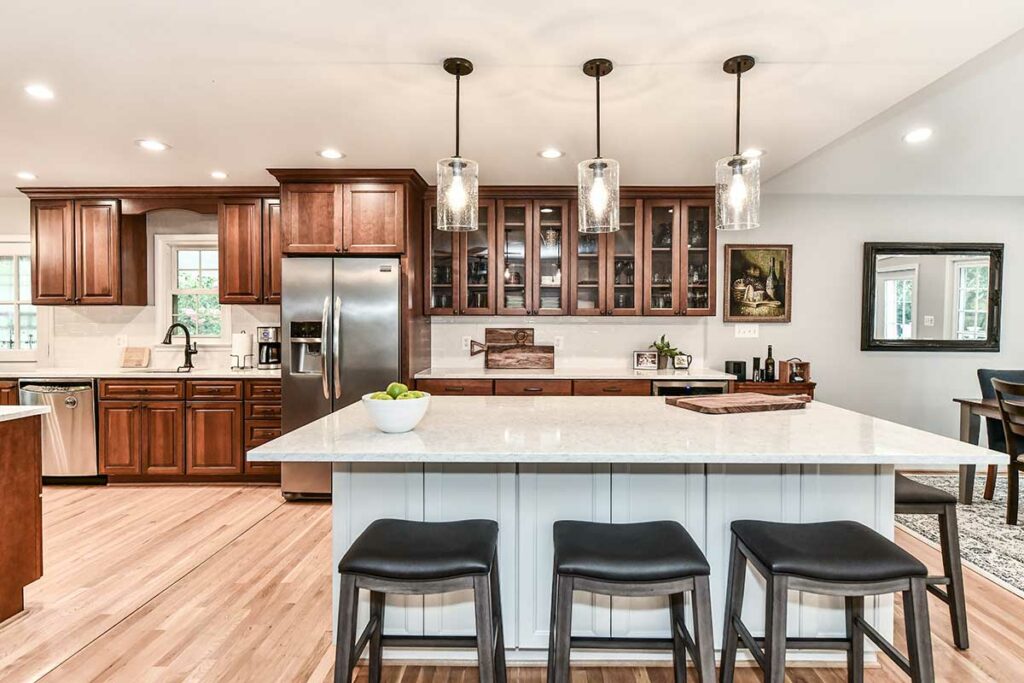 In addition to adding Universal Design features elsewhere in the home, look at ways to remodel your kitchen to make it suitable for all ages.
Customize countertop heights, and install them at different levels to accommodate varying heights. For young children or those in a wheelchair, lower countertops are appreciated.
Install roll-out shelving in lower cabinets. Young children can easily reach items, and older folks who have difficulty bending down can see and access items either from a standing positon or a wheelchair. Roundabout or Lazy Susan organizers are an additional way to put pantry items at your fingertips.
Include a pot-filler over the stove. This eliminates the need to transport a heavy pot from the sink to the stove, and vice versa.
Add a second sink to help with meal preparation and cleanup. A second dishwasher could also be useful.
Use induction cooktops to help prevent accidental burns.
Install touch-free faucets to help keep the kitchen area sanitary and germ free.
Create a family communication center where schedules, notes and appointments can be posted.
Increase shelf and storage space. Each generation has its own dietary needs and preferences, so create dedicated spaces for personal items, as well as a universal pantry for meal staples.
Consider an open concept floor plan that allows for more than one cook in the kitchen at a time. Cooking together as a family can help generate pass-down traditions as well as make meal preparation quicker.
Prepare a quick-grab snack area for lunch preparation and after-school/anytime bites.
Accommodate for Increased Utility Usage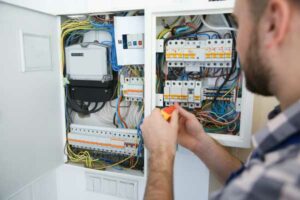 In the excitement of planning your new space, one thing that can be overlooked is the increased draw on the electrical power and water supplies with extra family members in the home. Make sure your electrical panel can handle the extra load, and that your water heater is large enough to adequately provide hot water as needed. Look at your HVAC system as well, and consider adding features for zone controls. This way, different age groups can control the temperature for their own comfort in their private areas.
Remodel for Multi-Generational Households in Northern Virginia with Schroeder Design/Build
Since 1986, family owned and multi-generational Schroeder Design/Build has been providing more than 1,000 clients with award-winning design and construction services throughout Northern Virginia.
Our first step is to meet with you to discuss your vision for your multi-generational household. You'll then work closely with our in-house designers, project managers and construction team to bring that vision to reality. Our collaborative approach and proven processes ensure an on-budget, on-time and exceptional remodeling experience.
For inspiration, sign up for our Newsletter and visit our project Portfolios. And don't forget to follow us on social media.
Contact Schroeder Design/Build today to schedule your complimentary consultation.