Are you a homeowner in Northern Virginia dreaming of transforming your home? A home remodel can increase its value and create a personalized haven tailored to your specific taste and needs, however, one crucial aspect can cause homeowners to hesitate: how to pay for it.
With the number of payment options available, you don't need to move to get the home you want, or refinance your entire home to pay for your remodel. You can keep your current low mortgage rate while only paying the higher interest rate on a remodeling or renovation loan. In this post, we'll explore the numerous options for how to pay for your Northern Virginia home remodel.
Pay with Cash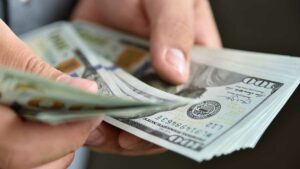 Paying with cash for your home renovation can provide you with a sense of financial freedom, empower you to take full control of your budget and helps save you money in the long run. By avoiding interest charges and potential debt, you can keep your overall costs lower and know you won't be burdened by future financial obligations.
Tip: Explore cost-saving options like discounted or clearance items, seasonal sales or slightly lower-priced alternatives.
Traditional Home Improvement Loan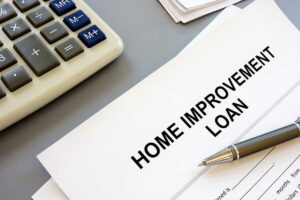 A traditional home improvement loan, typically offered by banks, credit unions or other financial institutions, is specifically designed to fund home renovation and remodeling projects. It provides you with a lump sum to pay for your remodeling expenses, and typically offers higher borrowing limits and lower interest rates than credit cards or personal loans. You'll also enjoy fixed repayment terms, with a predetermined schedule that allows for better budgeting.
Tip: The specific terms and requirements of a traditional home improvement loan can vary among lenders. Thoroughly research and compare loan options to find the best fit and rates for your needs.
Home Equity Loan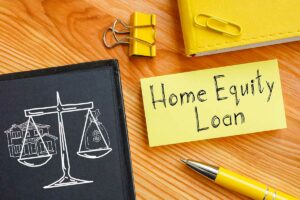 A home equity loan enables you to borrow against the value you've build up in your property over time, so if you've lived in your home a while, you may already have enough money in equity to help fund your project. By tapping into this accumulated value, you can borrow larger loan amounts and enjoy lower interest rates than some other types of loans or credit cards.
This type of loan can feature fixed interest rates and fixed monthly payments across the loan term to provide stability and predictability for budgeting. You may also be able to deduct the interest on your home equity loan from your taxes if the funds are used for substantial home improvements that increase your property's value.
Tip: You can use your home equity funds for a variety of purposes including remodeling, renovations or repairs to make improvements to your home without restrictions.
Home Equity Line of Credit (HELOC)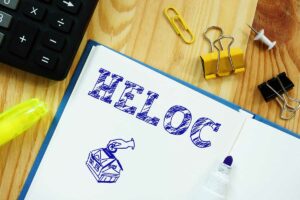 A Home Equity Line of Credit, or HELOC, allows you to tap into your home's equity and access a revolving line of credit you can use to pay for your remodeling project. Unlike a traditional loan, a HELOC offers the freedom and flexibility to borrow as needed. And you only owe interest on the amount you borrow, not on your entire credit limit. This "pay-as-you-go" feature allows you to save on interest expenses if you only need to access a portion of the available funds for your remodeling project.
HELOCS often have variable interest rates, which can be to your advantage when interest rates are low. And if the interest rates decrease over time, you can benefit from the savings on lower monthly payments and overall interest costs. (Be aware that interest rates can also increase!)
Tip: The interest paid on your HELOC may be tax-deductible if the funds are used for substantial home improvements.
Related: How to Pay for Home Improvements
Cash-Out Refinance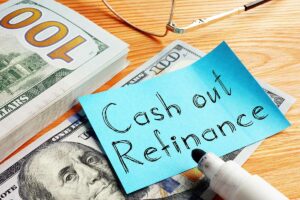 By leveraging the equity in your home, a cash-out refinance allows you to tap into your home's equity by refinancing your existing mortgage for a higher amount than you currently owe. The difference between the two is given to you in cash, providing the funds to begin your remodeling project.
If the current mortgage rates are lower than the rate on your existing mortgage, a cash-out refinance can allow you to obtain a new loan at a lower interest rate to save money on monthly payments and overall interest costs. Consolidating your existing mortgage with the additional funds needed into a single loan can simplify your finances. Instead of managing multiple loans or lines of credit, you have one loan, with a single monthly payment at often fixed interest rates.
Tip: A cash-out refinance gives you the option to extend your mortgage repayment's term length.
Credit Cards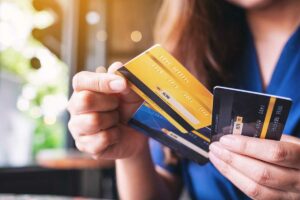 Credit cards can offer a convenient, flexible and immediate way to pay for your home remodeling expenses. They make it easy to purchase remodeling materials, supplies and services without the need for cash, checks or loans, and many retailers and contractors accept credit card payments. Using them can also help you improve your credit history and credit score if you pay them back in a timely fashion and manage your credit utilization.
A great benefit with credit cards is their consumer protection, such as dispute resolution services, purchase protection and extended warranties. If you encounter issues with products or services related to your remodeling project, your credit card issuer may assist you in resolving disputes or provide reimbursement for certain expenses.
A drawback is that credit cards often carry higher interest rates compared to other loan options and may not be suitable for large-scale or long-term remodeling projects.
Tip: By strategically using credit cards, you can take advantage of rewards, promotional offers and the convenience of deferred payments.
Government Loans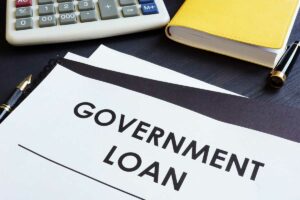 Designed specifically to provide financial assistance and support to homeowners for renovations, government loans offer attractive terms and options, flexible or lower interest rates, and flexible repayment options to provide the funding you need for energy-efficient upgrades, improved accessibility or major renovations, for example.
A higher loan-to-value (LTV) ratio allows you to borrow a larger percentage of your home's value, and government loans often have low down payment requirements, making them more accessible to borrowers when undertaking a remodeling project that requires a significant upfront investment.
Some of the types of government loans available for a Northern Virginia remodel can include:
FHA 203(k) Loan. This combines the cost of purchasing or refinancing and the renovation costs into a single mortgage. It is an excellent option if you're looking to make significant improvements or structural changes.
VA Renovation Loan. If you're a qualified veteran, active-duty service member or eligible surviving spouse, a VA Renovation Loan, offered by the US Department of Veterans Affairs, allows you to include renovation costs in your home purchase or refinance loan. It offers competitive interest rates and may not require a down payment or private mortgage insurance.
Energy-Efficient Mortgage (EEM). Backed by the Federal Housing Administration (FHA) or Veterans Affairs (VA), this loan allows you to finance energy-efficient upgrades into your mortgage, such as insulation, solar panels or efficient HVAC systems.
USDA Rural Development Loan. Although this loan is primarily intended for homebuyers in eligible rural areas, it also offers a renovation loan called the USDA Section 504 Home Repair Program. This program provides low-interest loans to low-income homeowners in rural areas to make necessary repairs or improvements.
Tip: A government loan can offer flexible credit requirements as compared to conventional loans (for those with less-than-perfect credit scores).
Want to Talk about How to Pay for your Northern Virginia Home Remodel? Rely On Our Experience.
Schroeder Design Build is a valuable resource to learn more about various financing options on how to pay for your Northern Virginia home renovation or remodel. With our expertise and experience in the remodeling industry, we can provide guidance and information on the different financing methods available to meet your needs.
The cost of a home remodel can vary greatly depending upon the project's scope, materials used and the desired level of luxury, and there are many avenues to suit your unique financial situation and goals. By thoroughly researching and considering your options, you can make an informed decision that aligns with your budget, preferences and long-term financial well-being.
The key is to choose a financing method that both supports your remodel and ensures a sustainable and comfortable financial path. With the right financial strategy in place, you can create a living space that brings you joy for years to come.
Contact Schroeder Design Build for Award-Winning Northern Virginia Remodeling
As a reputable design-build remodeling firm located in Fairfax, VA, Schroeder Design Build provides comprehensive assistance and a range of services to ensure a successful and satisfying remodeling experience. Our holistic approach, from design to construction and project management, helps streamline your experience, minimize stress and deliver the dream space you envision for your home.
Contact Schroeder Design Build at 703-449-1700 or complete our convenient online form to start your conversation on how to pay for your home remodel, or remodeling itself.
Learn more about Schroeder Design Build, review our portfolio, and subscribe to our newsletter!