Ready to Remodel Your Northern Virginia Home?
If you've lived in your home a while, or even if you've just purchased it, chances are that the home is not yet up to date with smart technology. Once the walls are closed, it is difficult to add wiring. If you're ready to remodel, now is the perfect time to future-proof your home with smart home technology solutions and Universal Design features.
Smart Home Technology Solutions
Wiring for the Future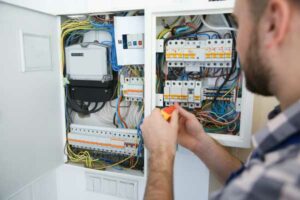 Future-proofing your home includes updating the wiring for Internet and TV, sound and video, automation, and appliances. As much of the wiring can be run behind the walls, now is the right time to incorporate smart home technology into your remodel.
Internet: prewire each area where the Internet will be accessed with dual jacks with coax and a cat 5e. Install two cat 5e cables where a phone will be used.
TV: For the best picture quality, use tri- or quad-shield RG6 coax cables with a 77% high-density braid. For flexibility on locations, run all Internet and TV wiring from a single box in the basement or garage through the attic or crawlspace.
Sound & video: Hardwire data lines and data connections into the remodel for optimal TV and gaming functionality.
Automation: Smart home technology can run temperature controls, lighting and security to maximize energy efficiency.
Appliances: Connect data lines to appliances and HVAC systems to create alerts.
Smart Home Technology Devices & Systems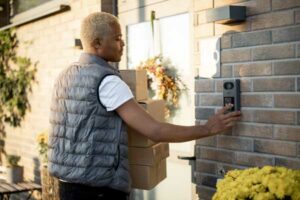 Smart homes are quickly becoming the standard, with technology touching every room and all major home systems. The connected systems are easily monitored and controlled through your computer or an app. (See our related blog post titled: Smart Homes are the Future.)
Smart thermostats: Control your HVAC systems with a smart thermostat that can be programmed to, or learn, your heating and cooling schedules.
Home security: Video doorbells and home security cameras help protect your home, and provide security lighting.
Lighting: Program lights to turn on and off. Operation can be set on a schedule, controlled remotely, or use sensors to detect activity within a room. Save up to 90% in energy with LED bulbs throughout the home vs. traditional light bulbs.
Audio: Stream your favorite music to any area of your home. Use voice activation with cloud-based voice services like Amazon Alexa.
Smart smoke and CO2 detectors: These not only sound an alarm, they can notify you or a designated contact if activated.
Think Energy Efficiency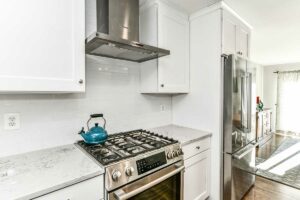 Did you know that more than 40% of the total energy consumed in the U.S. operates buildings, with most powering appliances and building-related equipment? Smart home technology is exceptional at energy efficiency, with a number of ways to protect your home, the environment, and your utility bills.
Windows: With high insulation ratings, energy efficient windows help prevent heated or cooled air from escaping from your home, and help reduce heating and cooling bills. Look for soft-coat Low-E glass that offers the best UV protection and overall U-value for Northern Virginia homes.
Appliances & Equipment: Save between 10% and 50% in energy each year by using Energy Star®-certified appliances and equipment like washers, dryers, dishwashers, refrigerators, freezers, air purifiers, room air conditioners, ceiling fans, and office equipment. In 2020, Energy Star helped Americans save more than 520 billion kilowatt-hours of electricity and avoid $42 billion in energy costs.
Roofing: Green materials help to reflect heat from the home, and can resemble typical roofing products like shingles and slate. Look for an R-value of 30 or higher.
Insulation: Spray-foam insulation can work together with your green roof to deflect heat, and keep your home cooler naturally.
Eco-Friendly Products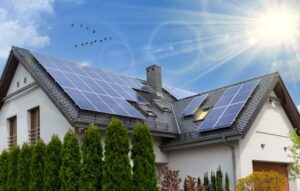 You can make smart home choices in many of your selections by choosing sustainable products and systems. Sustainable home improvements have been shown to reduce your impact on the environment and save money, along with improving your health.
Recycled materials: Think of how many ways can you incorporate recycled or reclaimed materials into your home—in your flooring, beams, doors, wood, and other items. You'll reduce waste and enjoy the cost savings.
Low VOC paints: VOCs, or volatile organic compounds, are often found in paints and refrigerants, and can cause both short- and long-term health issues. Choose products with a low VOC.
Low-flow toilets: You can save up to $110 a year by switching to low-flow toilets, cites the EPA. In addition, they can last longer—up to 30 years!
Tankless water heaters: an on-demand water heater heats water when an actual demand is made, and delivers heated water only for as long as needed. Properly maintained, they last longer than regular water heaters (20+ years vs. 10-15 years), and can be up to 34% more energy efficient for smaller households, states Energy.gov.
Sustainable landscaping: Conform your landscaping to its natural environment and eliminate the need for watering, fertilizing and maintenance.
Solar energy: Installing solar panels, attic fans, water heaters and exterior lights are another way to be eco friendly. Use the sun's natural energy to power your smart home.
Even the house itself can be sustainable, with tiny houses, prefabricated, zero-carbon and passive homes becoming more popular. (See our Guide to Eco Friendly Home Design.)
Smart Future-Proof Design Choices and Universal Design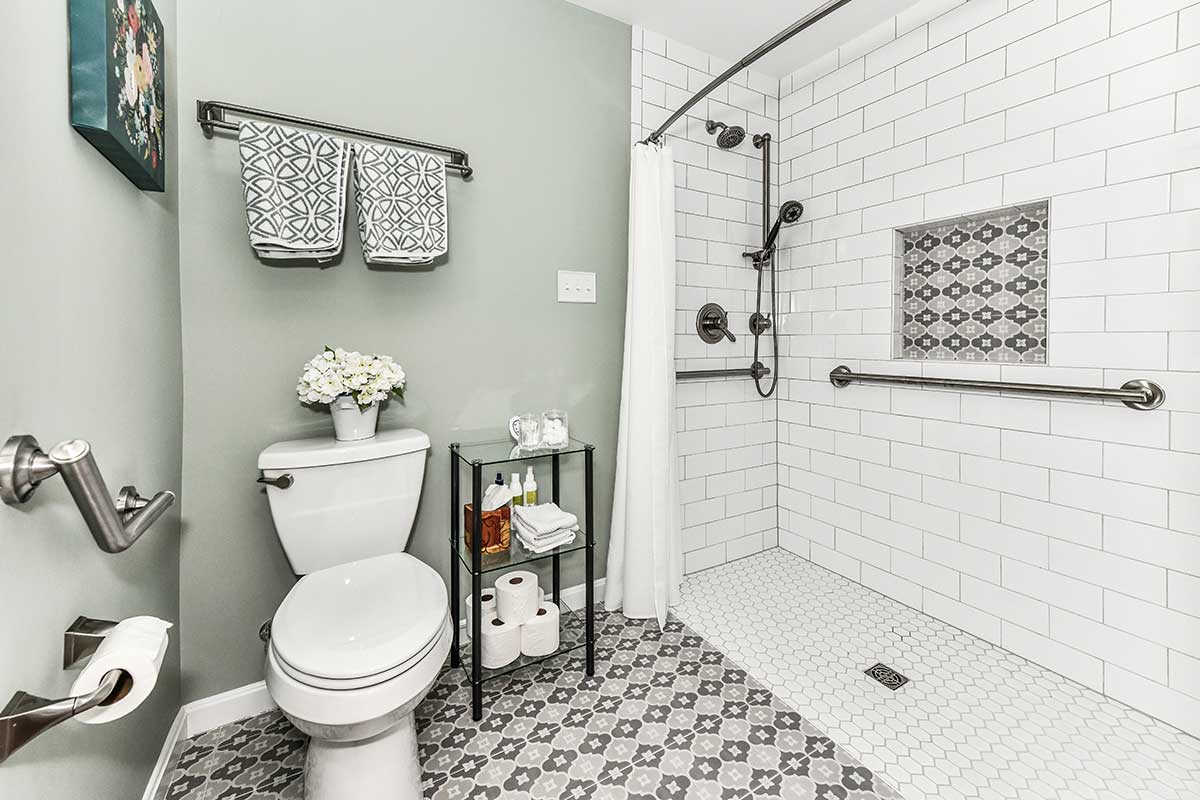 What is Universal Design?
Universal Design creates products that provide accessibility to people with a wide range of abilities, disabilities, and other characteristics, and are suitable for use by everyone—not just those with disabilities. They may require minimal physical effort, like an automatic door, or flexibility in use, like audio or written instructions.
When you're ready to remodel your Northern Virginia home, think ahead to your future needs:
Will you be aging in place?
Will older or younger generations be moving in with you for multi-generational living?
Do you have health or mobility issues that will require modifications down the road?
By combining Universal Design and smart home technology into your remodel now, you're future-proofing your home, and thus avoiding costly renovations later on. It's the smart thing to do.
Integrate Smart Home Technology and Universal Design into Your Home with Schroeder Design/Build
Ready to remodel? When it comes time to incorporate smart home technology and Universal Design into your Northern Virginia home remodel, trust the experts at Schroeder Design/Build. We've been remodeling homes since 1986, and just surpassed our 1000th happy client!
To learn more, or to schedule your free initial consultation, contact Schroeder Design/Build at 704-449-1400 or info@SchroederDesignBuild.com.