When it comes to home improvements, the decision on whether to remodel often hinges on the question of "Will my home remodeling project actually pay off?" While enhancing your living space and comfort are undoubtedly important, the financial implications of remodeling are equally significant.
Choosing the right home remodeling projects can provide a substantial return on investment (ROI), increasing the value of your property while elevating your day-to-day living experience. However, not all remodeling projects offer the same ROI. In this post, we'll explore which projects truly pay off in the long run.
Two Means of Value When Assessing a Remodeling Project
When choosing to remodel, there are two important means of value to consider: return on investment (ROI) and quality of life/joy factor.
ROI is a financial metric that measures the potential monetary gain from a remodeling project when you go to sell your home. It is often expressed as a percentage, comparing the increase in your property's value to the cost of the renovation. Some improvements are highly appealing to future buyers, such as kitchen and bathroom renovations, energy-efficiency upgrades and curb appeal enhancements.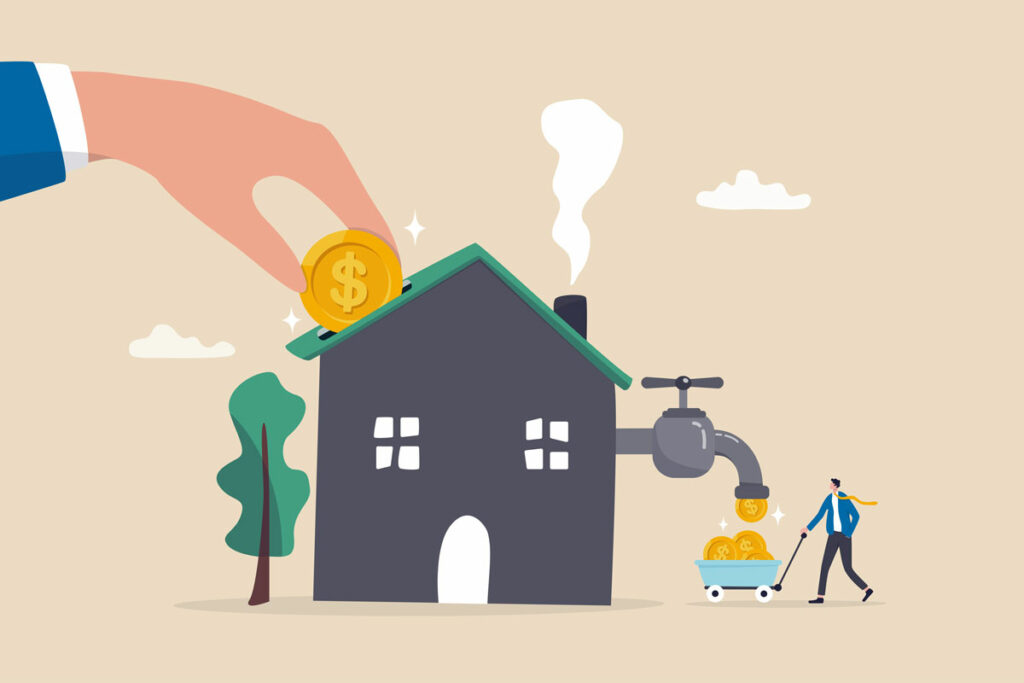 Quality of life is a more subjective measure of value. This means considering comfort, convenience and the enjoyment a remodeling project brings to your household. Projects that provide joy might include personalizing your living space to better suit your lifestyle, such as creating a custom home office or expanding your outdoor living area. While these improvements may not always yield a dollar-for-dollar return in terms of resale value, they contribute significantly to your overall satisfaction and happiness in your home.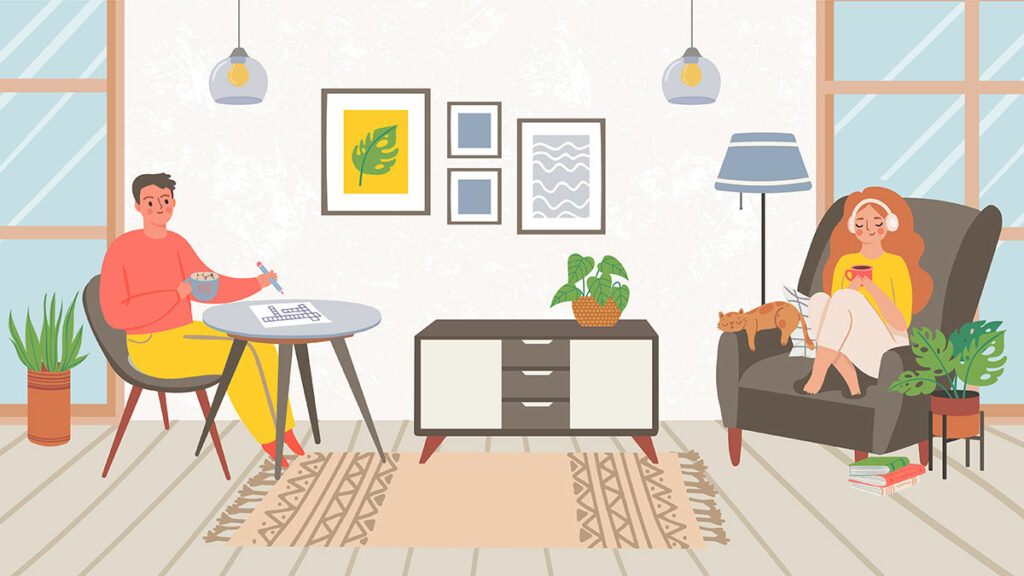 The key is to try to balance these two means of value and find a harmonious middle ground that aligns with your financial goals and personal preferences.
What Are the Best Home Improvement Projects to Add Value?
Choosing the right type of project has a large impact on what can pay off in terms of ROI. The best home improvement value returns generally come from a home addition, followed by kitchen and bathroom renovations.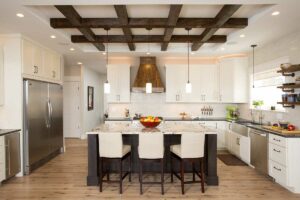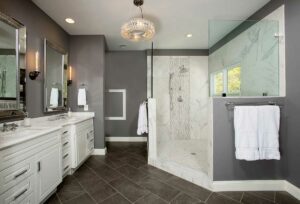 Home additions provide usable space for comfort and enjoyment, amplify your home's value simply by the increase in square footage, and are commonly chosen to accommodate a need for a primary suite, kitchen expansion, additional bathroom or even a second story.
Kitchen remodels or upgrades are some of the most appealing renovations to add convenience, functionality, and appeal to potential buyers.
Bathroom remodels enhance usability and aesthetics and can make or break a future sale.
Related: The 10 Best Home Improvements
Considerations When Deciding on Home Remodeling Projects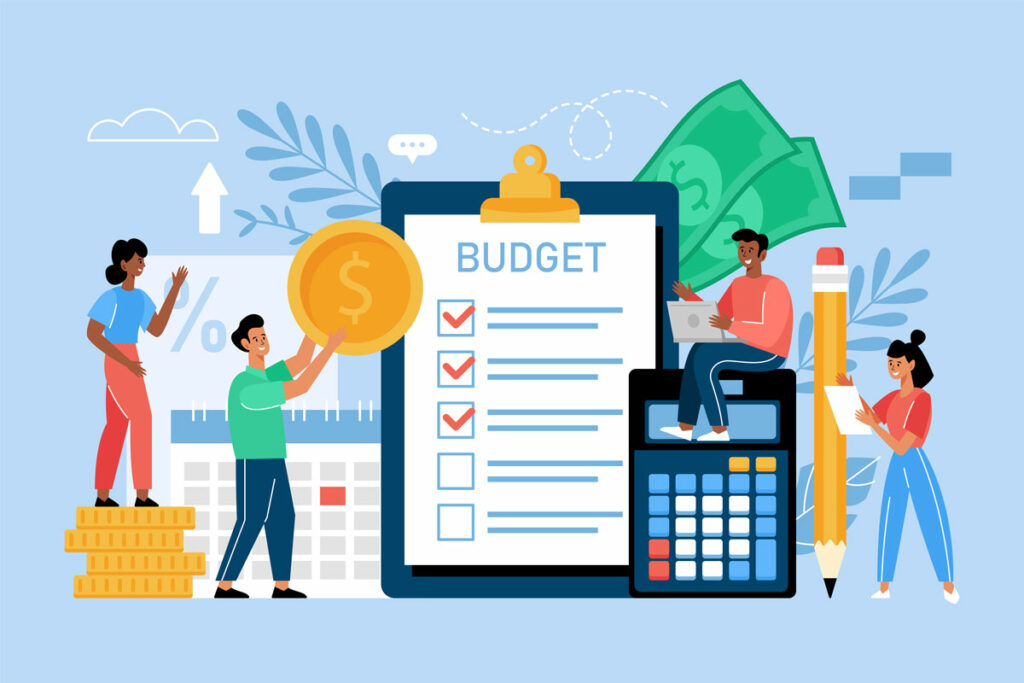 Determining which home improvements align with the preferences of potential area buyers and balancing that with your own budget and preferences requires some consideration. Here are some steps that can help.
Establish a clear and realistic budget. Determine how much you're willing and able to invest, factoring in both construction costs and potential unexpected expenses (there always are some!). Be prepared to allocate a portion of your budget for contingencies.
Assess needs and objectives. In the example of a home addition, consider whether you are remodeling to accommodate a growing family, create a new living space or enhance the property's overall value. For kitchen and bathroom remodels, think about your functional requirements and aesthetic preferences.
Consult with professionals. Before you dive into your remodeling project, speak with those who have done similar projects, like your design-build remodeler. You can come away with valuable insights, creative solution suggestions, and assistance navigating the process. Their expertise can help prevent costly mistakes and ensure the project meets your expectations.
Consider the ROI. Building a home addition can potentially increase your property's value, but will it justify the cost? Home additions as well as kitchen and bathroom remodels offer high ROI if done thoughtfully and with quality materials, particularly if they enhance functionality and aesthetics.
Be mindful of cohesion. Whether building an addition or remodeling, make sure the new elements blend seamlessly with the existing structure. Maintaining architectural consistency can preserve your home's charm and ensure a harmonious overall appearance.
Evaluate practicality and feasibility. Factors such as available space, local building codes and regulations, and potential zoning restrictions play a role in what you can or cannot do.
Think about disruption and inconvenience. Plan accordingly to accommodate the timeline, potential noise and dust in order to minimize disruptions to your daily routines.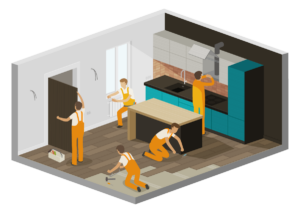 Short-Term vs. Long-Term Value
Short-term value refers to the immediate benefits and outcomes of a remodeling project that can include improved aesthetics, enhanced functionality and an overall better quality of life for your family. For example, a kitchen remodel may provide a more efficient cooking space while a bathroom renovation can offer modern fixtures and increased comfort.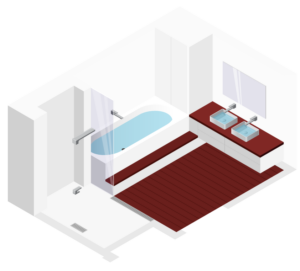 Long-term value focuses on the enduring benefits and financial implications of a remodeling project over an extended period. It considers how the renovation may impact your needs years from now, considering aging in place and universal design features. Long-term value also considers your property's resale value, energy efficiency and maintenance costs in the years to come. Projects providing a favorable long-term ROI may actually offset the initial expenses and pay off in the long run.
Short-term value can often be intangible, adding satisfaction of living in an improved space, while long-term value is more concrete, encompassing financial gains, lifestyle changes or savings over time. While it's tempting to prioritize immediate gratification and personal comfort, it's also wise to consider how your remodeling project aligns with your long-term financial goals.
Investing in Curb Appeal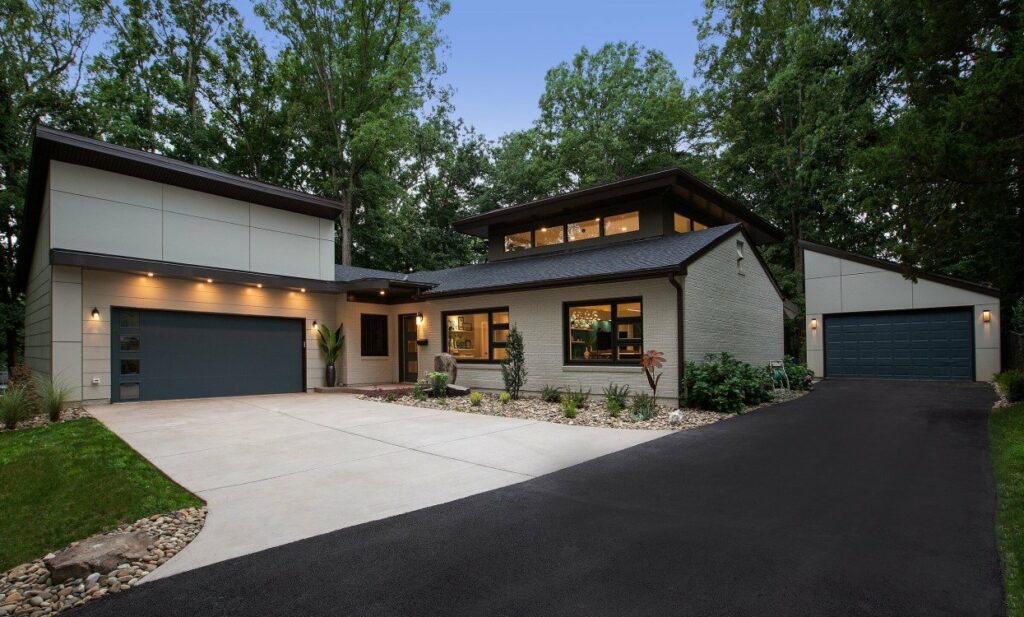 A simple way to create a home remodeling project that actually pays off is to enhance your curb appeal. These curb appeal projects tend to offer a high ROI:
Garage door replacement. Garage doors not only contribute to the overall aesthetic appeal, they play a role in security and insulation.
Upgraded siding. New siding can transform your home's appearance. Choose low-maintenance and energy-efficient siding for durability and the highest ROI.
Window replacement. Modern, energy-efficient windows improve the curb appeal while reducing heating and cooling costs. Consider double- or triple-glazed options for improved insulation.
Roof replacement. If your roof shows signs of wear, such as missing or discolored shingles, replacing it can provide a strong ROI. Choose energy-efficient roofing materials to suit your home's style and climate
Porch updates. Your front entryway is a focal point of your home's curb appeal. Update the porch or entryway with a new design, attractive lighting fixtures and stylish accessories.
Front door replacement. Choose a stylish, energy-efficient and secure front door to provide an immediate visual impact.
Exterior painting. A fresh coat of paint can transform your home's look and protect it from the elements.
Get Expert Advice on Northern Virginia Remodeling Projects that Actually Pay Off from Schroeder Design Build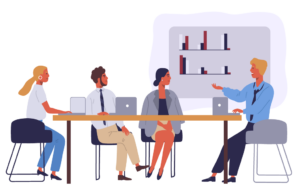 Founded in 1986, Schroeder Design Build offers decades of expertise, along with services that can assist homeowners in determining the types of remodeling projects that actually pay off in Northern Virginia, based on your needs, budget and the local real estate market.
Some of the ways Schroeder Design Build can help you get the highest ROI include their experience with:
Market analysis of current trends, neighborhood dynamics and potential buyer preferences
Local building codes and regulations
Consultations to understand your lifestyle, future plans and budget constraints to recommend projects that pay off
Design expertise to create appealing and functional projects that maximize ROI
Cost-effective solutions in materials, energy-efficiency, labor and technologies
Project management to oversee every aspect of the remodeling process and enhance communication between you and our teams
As you embark on your remodeling journey, remember that ROI is just one facet of the equation. While maximizing property value is important, the true worth of your renovation project is measured in the improved quality of life you and your family enjoy every day.
Rely on Schroeder Design Build's experience to assess your home and goals, design expertise to maximize your home's potential resale value, and their commitment to craftsmanship and attention to detail. Their skilled construction teams ensure your project is completed to the highest standards, using quality materials.
To schedule your initial consultation, contact Schroeder Design Build at 703-449-1700.
Get ideas for your remodel in our Project Stories. And sign up for our newsletter for project recaps, invitations to special events and other important remodeling news.