The housing marketing in Northern Virginia has stabilized in recent months, with more stability in home prices, mortgage rates and overall economic conditions. This has caused some homeowners to wonder if remodeling is still a good investment. In this article, we'll discuss some of the reasons why we think it is.
A Remodel is an Asset that Grows in Value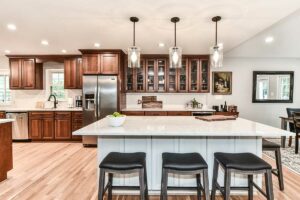 While a remodel can be a significant investment, improving the look, feel and functionality of your property, it can make your home more attractive to potential buyers and renters, increase its resale value, and provide you with a solid return on your investment.
Remodeling Magazine's Cost vs. Value Report indicates that between 50% and 80% of a remodeling project can be added back into the value of a home when completed. That means if you spend $100,000 on a remodeling project, you can expect up to $80,000 ROI, depending on the type of project. With Northern Virginia's average appreciation rate for homes hovering around 8.6%, your investment will only grow in value.
Ways that your home becomes more valuable include:
You improve the property, which increases its overall value.
You increase your home's energy efficiency and reduce your monthly utility bills.
Updated kitchens and bathrooms, along with modern appliances and finishes are highly desirable buy buyers and renters. These updates increase the appeal to buyers, making it easier to sell or rent.
You benefit from the increased livability of your home—an invaluable return on investment!
Remodeling Can Help you Keep a Low Mortgage Rate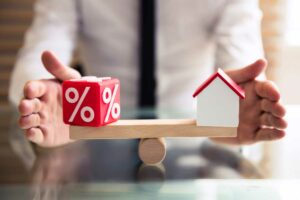 The United States has experienced some of the lowest mortgage rates in history over the past several years, and many homeowners made the smart decision to refinance a home they have lived in for years. Now that interest rates are rising, it doesn't make sense to move to a new home and obtain higher-interest loan to get more space, when by remodeling, the same result can be accomplished under your existing low-interest rate.
Let's look at the difference. Say, for example, your home is valued at $600,000, your current interest rate is set at 3% and your current monthly payment is about $2,023 a month on a 30-year mortgage. If you purchase another home at $600,000 and your interest rate is 7%, your monthly payment rises to around $3,193 per month!
Because home prices have risen significantly, you may have enough equity in your home to finance a substantial remodel through a home equity loan. This enables you to create the home you really want while increasing your home's value considerably at your current mortgage rate.
If you have equity, consider using a cash-out refinance or home equity loan to finance your remodel. This way, the only cash needed is for the interest payments to maintain the loans, which are tax deductible in most cases. The principal can be repaid when the property is sold.
If you haven't refinanced, here are some ways remodeling is a good investment to help you obtain a lower mortgage rate:
By updating your home, you can increase its overall value. Lenders view homes with higher value as less risky investments.
Making your home more energy efficient through remodeling can make you a more attractive candidate for a low mortgage rate.
If you use a home equity loan or line of credit to fund your remodel, making timely payments on that debt can help improve your credit score when you go to apply for a mortgage loan.
It's important to keep in mind that the impact of remodeling on your mortgage rate depends on the cost and scope of the renovation, the current state of the housing market and your overall financial situation.
Remodeling is an Investment in your Quality of Life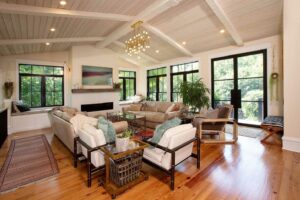 The choice to remodel is not usually based on increasing your home's value. You normally choose to remodel because you want to live a better life in your existing home. Remodeling is a good investment in your family's quality of life today, with the added benefit of increased financial returns in the long term.
By remodeling, you can enhance the functionality, aesthetics, energy efficiency, and overall value of your home, making it more comfortable and convenient to live in.
Add more square footage, create open floor plans and increase storage space to make your home feel larger and more accommodating.
Enhance functionality with modern appliances, finishes and features.
Improve the overall look and feel of your home to make it a more attractive and enjoyable place to live.
How Can the Government Help?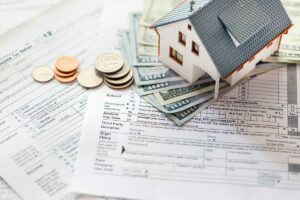 Some home improvements may be subsidized by the US government, making the cost of construction easier on property owners.
Make your home energy efficient to earn incentives, along with lowering your utility bills. Check the Energy Star® Rebate Finder to find rebates and offers in your area.
Look for property tax exemptions in your county or town.
Take advantage of housing programs for military veterans.
Apply for low- or no-interest loans through local home improvement programs (HIPs).
Check https://www.usa.gov/repairing-home for helpful government remodeling incentive links.
Claim tax credits on IRS Form 5695 and submit it along with your tax returns.
In general, remodeling can be a good investment, as long as the improvements you make to your home are appropriate for your neighborhood and aligned with current housing trends. For example, remodeling a kitchen or bathroom, adding a deck or patio, or updating the home's insulation and heating systems can all increase the property's value and your quality of life.
What you want to be careful of is not to over-improve for your neighborhood. A high-end remodel in a lower-priced neighborhood may not result in a high return on investment, and could make it difficult to sell your home in the future.
On the other hand, a well-executed remodel in a highly-competitive housing market can give you an advantage over other homes in your neighborhood and increase your changes of selling quickly and for a higher price.
While the stability of the housing market is an important consideration when deciding whether remodeling is a good investment, remember that there are other factors involved, with the biggest of those being your family's personal enjoyment of your home.
Need Help Determining Whether Remodeling is a Good Investment in Northern Virginia? Contact Schroeder Design Build
Schroeder Design Build is an award-winning remodeler creating value for homeowners throughout Northern Virginia. We'll be glad to discuss your remodeling ideas with you and provide you with insights on local remodeling trends and returns on investment.
We'll look at the costs of your potential remodel and show you how it can add value. One thing that makes us unique is our design-build process offering you a multi-concept approach comparing three sets of design concepts. One set exactly matches your budget, another meets your dreams. A third comes to the middle to give you what you want at the budget you have.
When thinking about remodeling, talk to us. Contact Schroeder Design/Build at 703-449-1700 or complete our convenient online form to start a conversation.
To learn more about remodeling and see some of our current projects, sign up for our newsletter. And follow Schroeder Design/Build on social media.