How many times have you considered moving just because your home no longer suits your needs? How frequently do you talk about how you need a new kitchen? It's always a challenge to decide whether remodeling or building is the better choice. To help you make that decision, here are some helpful considerations, along with the pros and cons of each.
Considerations for Remodeling
Do you love where you live? If your home is in a location where you are comfortable, have made your memories, and you don't want to move, it can be worthwhile to renovate.
How much of your home do you want to remodel? If there are only one or a few rooms, like the kitchen, primary suite or bathrooms that aren't suiting your needs, remodeling can easily rework your spaces into rooms you love. If you want an entirely new layout and look, perhaps building a new home (either on your existing lot or elsewhere) may be the ticket.
Do you have access to your home's original building plans? It makes everyone's job easier if your remodeling contractor can work from your original plans to make their modifications. Otherwise, they'll be glad to create a new set based on the areas designated to remodel.
Are you renovating an historic structure? Many homes in Northern Virginia have historical aspects or architecture that you may want to match. Or your home could be located in a historic district where strict requirements or restrictions are placed on the types of remodeling you can do. It would also be helpful to know if there were any renovations made in the past: what types, where they were done in the home, and why.
Are there hazardous materials or conditions to consider? Some homes contain hazardous materials, like lead paint, asbestos, PCBs, Chlorofluorocarbons (CFCs) or heavy metals, to name a few. Knowing these are there may preclude construction without special protections being in place.
What is the condition of your home? If your home has a cracked foundation or is completely run down, it may not be worthwhile to remodel. Demolishing this house and constructing a new home may be a better and less expensive option than trying to fix the damage.
Considerations for Building a New Home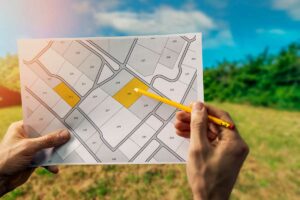 What are the local building codes? In other words, can you build the home you want in the location you choose? You must consider the local requirements when choosing the home style and area in which to build, whether it is a tear-down and replacement home or a new home on an empty lot. Although your contractor will know the local building codes, it can be beneficial for you, as the homeowner, to have a basic understanding of them as well in order to make informed decisions.
Do you need to take into account weather or environmental factors? It's important to build a new home in Northern Virginia that can withstand temperature changes, especially with our hot and humid summers and cold and icy winters. Environmental factors such as earthquakes or flooding can also impact how the home is constructed. Homes in high-risk areas may need additional supports or reinforcements, as well as special insurance riders.
Will the soil impact the foundation? The composition, moisture content, density and slope of the underlying soil can affect your home's load-bearing capacity, stability and its ability to resist settlement or movement over time.
Are there neighborhood restrictions? In Northern Virginia, most of the newer communities have a homeowner's association that sets the standards for what can be built in the neighborhood. Ask about requirements for specific architectural styles, roof types and color schemes.
Are building materials and labor readily available? Both builders and remodelers have suffered from slow supply chains and lack of labor in the past few years, but don't let this hinder your decision to build. Your building professional will have a handle on timelines and availabilities.
Pros of Building a New Home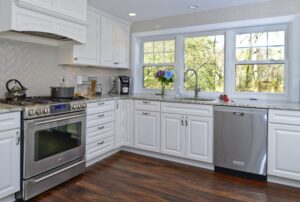 First of all, building a new home is exciting. You get to pick exactly what you want and watch your project grow from the ground up. But those aren't the only benefits. Here are some others:
You have more options in terms of customization on design and don't need to fit your ideas into an existing layout. You choose the layout and floor plan.
Your home is built to your specifications, including interior design, so compromises aren't necessary
You can incorporate new technology that can enhance your lifestyle and reduce your energy bills. Consider smart thermostats, energy-efficient appliances, smart lighting, home security systems and home automation systems, with everything tied to a central remote access.
You can choose sustainable materials that can reduce your environmental impact, save money on energy, improve the indoor air quality, increase your home value and take advantage of tax credits and incentives
Everything is new and under warranty
Lower maintenance costs; repairs and breakages are rare or minimal
Construction occurs away from where you live so your life is not disrupted
Potential higher resale value than an older home
Cons of Building a New Home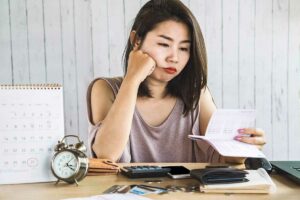 If you're considering building a home, one of the drawbacks is that you have to start from scratch, and that can take time and effort. Other cons of building a new home include:
It will most likely be more expensive than remodeling
You have to factor the ground preparation, landscaping, and electrical and plumbing lines into the cost
It may take longer to build a new home, depending on the scope of a remodeling project
Limited location options. Existing homes are generally in more desirable locations, closer to cities and amenities. Finding a plot of land to build on in Northern Virginia may be challenging.
You don't have as much negotiation power, and building cheaply may cost you more in the long run
Potential for unexpected costs
Lack of character and charm as found in older homes and established neighborhoods
Pros of Remodeling Your Home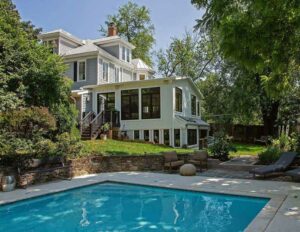 The biggest pro we hear is that your family gets to remain in your own familiar neighborhood in a home you already love. Other benefits of remodeling can include:
A remodel can be less expensive than building new, depending upon the scope of the project
A faster turnaround time than new construction
You can preserve or restore your home's original charm and character
Your living space increases and becomes more usable
Your outdated home looks and functions better
You can limit changes to only the areas that you don't like or that don't work for your lifestyle
You can likely live in your home during the remodel, with less disruption to your life, depending upon the scope of the remodeling project
Additions or additional living spaces like a renovated basement or attic, or larger bathrooms and kitchens, can increase a home's resale value
You may be able to add living quarters that can be rented out for passive income
Cons of Remodeling Your Home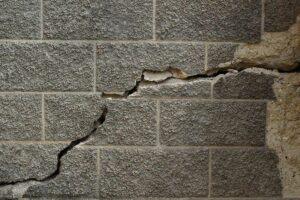 Like anything, remodeling too has its drawbacks; the most often-heard being the disruption to your daily routines during the project. Other cons can include:
Older homes may need remediation for underlying issues like structural issues that become apparent during construction, or the use of hazardous materials in the original construction
You may be limited in your scope and design options due to zoning, building codes, lot lines, layout, HOA restrictions, or other requirements
Renovations seldom produce a total return on investment. In Northern Virginia, a kitchen remodel has an estimated ROI of about 41.8% on a major midrange kitchen remodel and an 85.7% estimated ROI on a minor kitchen remodel. Bathrooms can range from 36.7% to a 66.7% ROI, and a primary suite addition can come in at around 30% ROI for mid-range or a 22.7% ROI for an upscale addition, according to Remodeling magazine's 2023 Cost vs. Value Report for the Washington DC metropolitan/South Atlantic area.
Permitting can be a factor in what you can or cannot build
Remodeling can be disruptive if you are staying in your home, but an experienced design-build remodeling firm can often make accommodations to help you navigate around the work zone
You have to watch not to over-build for the neighborhood or it could become difficult to sell your home in the future at a price that reflects its true value
You may be considered a high-risk borrower for a bank loan if you haven't lived in your home very long. Other options for financing, like a personal loan, an FHA 203(k) loan or a home equity loan may be available.
Remodel or Build a New Home—You Can Do Both with Schroeder Design Build
You've seen the pros and cons of building a new home vs. remodeling, so now the decision is yours. To make your choice easier, Schroeder Design Build does both! We're known for our exceptional attention to design and high-quality workmanship whether you are remodeling your existing home, tearing down your home and building a new house on your own lot, or going for new construction in an altogether-new location.
Since 1986, Schroeder Design Build has been offering remodeling and custom new home building services in Northern Virginia, with more than 1,000 happy clients. We take a collaborative approach and work closely with clients to ensure their vision for their home is realized.
One of our key benefits is our extensive experience and expertise in building and restoring homes ranging in styles from traditional to modern. Our team of skilled professionals uses the latest technology and building materials to ensure your home is built to the highest standards of quality and durability. You'll also enjoy our clear and transparent communication throughout the entire design-build process.
Are you trying to decide whether to remodel or build a new home in Northern Virginia? Let us help you discuss the pros and cons of each. Contact us today to schedule your free consultation.
To learn more about, check out our project stories, or sign up for our monthly newsletter for invitations to remodeling events and helpful information.