When remodeling your home with an addition, second floor bump-up or whole-house remodel, one of the decisions you have to make is on the type of roofing material. Considerations include matching the existing roof, style, color, materials, durability, and weather conditions. So what is the right roof for your home?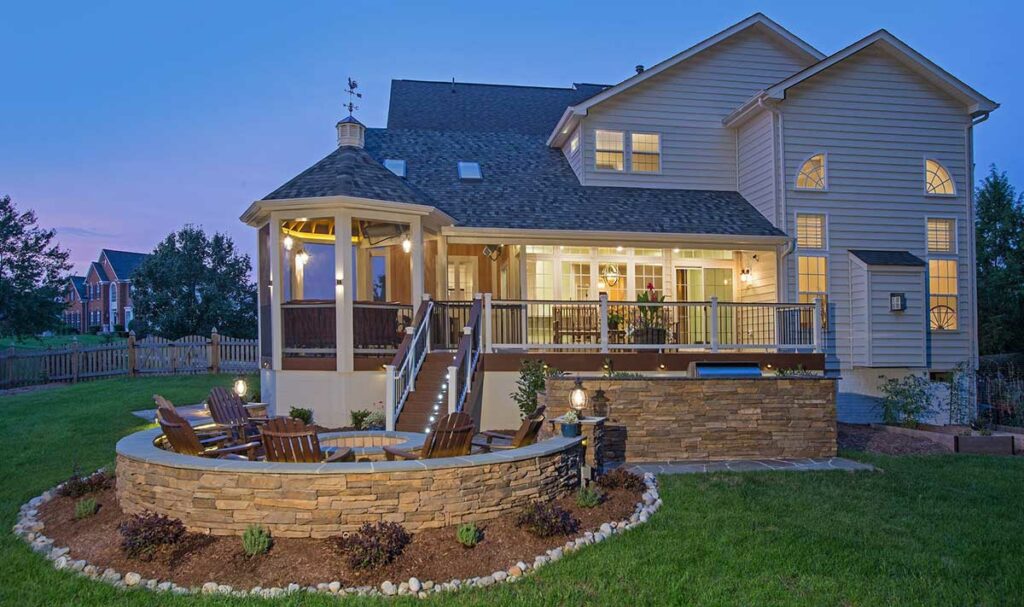 Questions to consider include:
Do I want to match my existing roof or get a new roof altogether?
Will I stay in my house for a long time?
What is allowed or not allowed by my homeowner's association?
What is my roofing budget?
What color roof works for my home?
Roofing Types
Asphalt Shingle Roof
An asphalt shingle roof is the most common choice, covering more than 80% of homes in our area. It is attractive, comes in various colors, and is easy to install. You can expect your asphalt shingle roof to last approximately 20-30 years.
Wood Shingle or Cedar Shake Roof
Wood roofs can be attractive and can last about 30-40 years, but they must be maintained regularly to avoid mold, mildew, moss or debris from building up and damaging the shingles.
Related: How long do roofs last?
Metal Roof
There is a certain old-fashioned charm accompanying a metal roof, and benefits that include reflective qualities of heat and UV rays that can result in lower cooling and heating costs. Modern metal roofing can be styled to resemble other types of roofing, like slate, tile or shingles and can last up to 50 years. Being lightweight and malleable, it is a right roof choice for homes with a steep pitch or intricate angles. It is also recyclable, making it an environmentally-friendly option.
Tile Roof
If you have a Mediterranean or Spanish-styled home, it was likely designed with a tile roof to give it that European influence. Tile can be the right roof choice if you are looking for durability and longevity. A tile roof can last up to 100 years! Keep in mind that a home or an addition must be constructed properly to support the extra weight of the tile.
Slate Roof
If you really want to make a statement, a slate roof may be the right roof option. It is one of the longest-lasting roof types—up to 150 years! However, it is expensive and difficult to install. You will need to find a qualified installer, especially if your roof has unique angles or a steep pitch. A slate roof is also heavy and will require the correct support in the remodeling construction.
Think about the Right Roof When Remodeling, with Help from Schroeder Design/Build
Most people think about the interior of their home when they consider remodeling. But there are outside selections to make too—like your roofing materials. The right roof is the one that serves your needs for aesthetics, longevity and budget.
Our design team here at Schroeder Design/Build will help you make decisions like "What is the right roof for my home?" When you're considering remodeling your home or business in Northern Virginia, contact us at 703-449-1700 to schedule a free consultation.