People are interested in becoming healthier, and not just with their physical fitness and diets. They are looking to incorporate wellness features into their homes.
You may think that because your home is clean that it is healthy. Surprisingly, it may not be. For example, did you know that the air inside your home can be 5 times more polluted than the air outside? Wellness goes beyond clean. It incorporates features that promote, encourage and sustain a healthy lifestyle.
The holistic aspects of wellness in a home focus on air quality, water quality, lighting, pollutants, natural surroundings, healthy eating, physical fitness and habits.
Self Care and Wellness are Huge Industries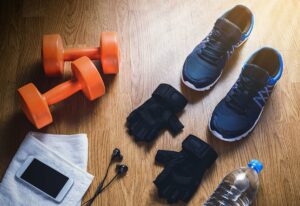 Results from a McKinsey & Company 2021 survey indicates that consumers "care deeply about wellness—and that their interest is growing." Consumers in every market researched reported "a substantial increase in the prioritization of wellness over the past two to three years." Estimates now put the global wellness market at more than $1.5 trillion, with an annual growth of five to 10 percent, the report states.
Dollars allocated for wellness are also increasing. According to Second Nature, Americans spend an average of $159 per month on self-care activities including gym memberships, leisure activities, massages, and talk therapy. Millennials spend the most, at approximately $265 a month, followed by Gen Z at around $169 a month.
Today's wellness focuses on six areas: better health, fitness, nutrition, appearance, sleep and mindfulness.
Health. An increased focus on personal health includes medical devices, telemedicine, remote healthcare services, and personal healthcare trackers beyond medicines and supplements.
Fitness. Overall health and exercise, even when you can't go to the gym. Online home workouts like Peloton saw huge growth in the past year.
Nutrition. More attention to the types and tastes of foods, with natural ingredients and locally-sourced foods becoming more important, along with things like juice cleanses, nutrition apps and subscription food services.
Appearance. Skincare, beauty products and non-surgical aesthetic procedures saw an increase, along with apparel dedicated to wellness.
Sleep. Sleep-enhancing products like blackout curtains and app-enabled sleep trackers are popular.
Mindfulness. This fastest-growing field includes meditation apps and offerings to help calm mental distress.
Building Wellness into Your Home Remodeling Project
When making decisions for your remodeling project, here are some ideas on how to build wellness features into your home.
Design Wellness into Your Kitchen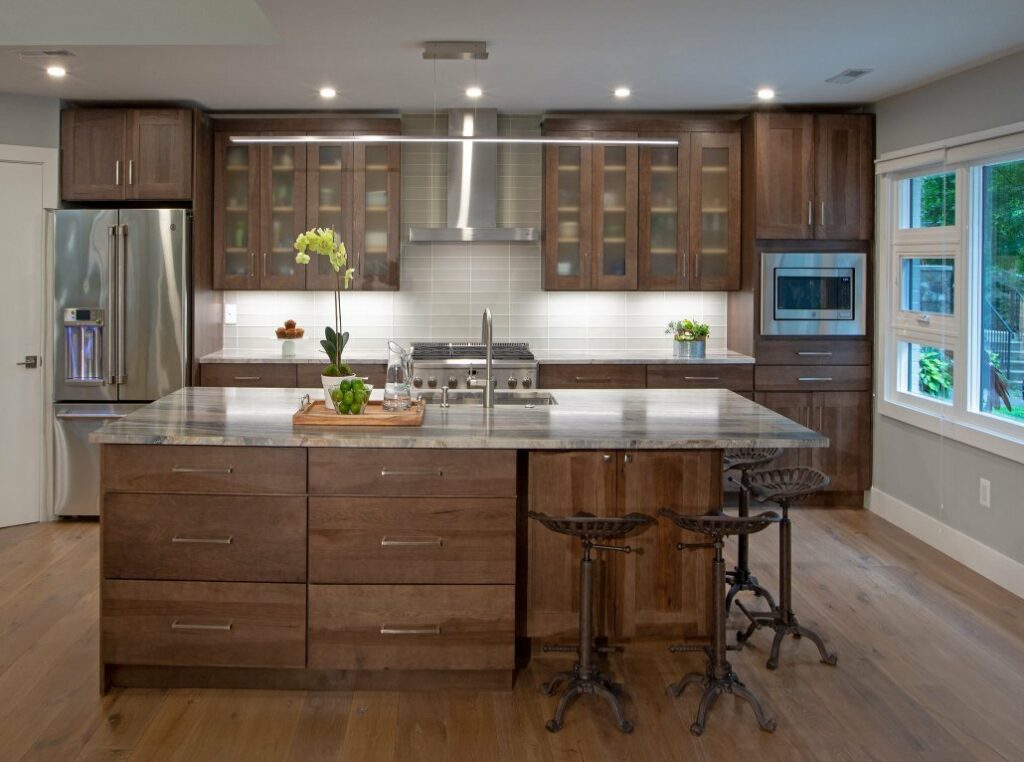 Manufacturers are jumping on the bandwagon to create wellness products and features for everyday living. Look for voice- and touch-activated devices, anti-bacterial surfaces, and ergonomically-efficient options when remodeling your kitchen. Here are some features that are growing in popularity:
Natural Materials. Tie in nature with your everyday living. Select materials normally found in nature, like stone and wood.

Hands-free faucet. Reduces bacteria buildup on the faucet. Incorporate a motion sensor or voice-activated faucet to conserve water.

Glass-door refrigerators. Enables you to see the healthy fruits and vegetables, and encourages you to choose them over other items. It also reduces food waste and energy consumption from constantly opening the refrigerator door.

Powerful range hood. Removes steam, odors and impurities from cooking.

Ergonomic features. Prevent unnecessary bending and lifting with ergonomic features like a ComfortLift dishwasher that swings the bottom rack up to the top rack's level for loading and unloading, or slide-out cabinet shelving.
Design Wellness into Your Bathroom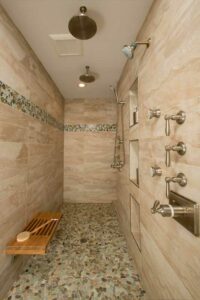 Homeowners are incorporating more "spa-like" features when remodeling their bathrooms, and not just for the luxury factor. The spa concept helps to enhance personal care programs leading to better health and wellness. Once thought of as simply a place to get clean and groom, today the focus is on hygiene, relaxation and safety. Wellness items to incorporate into a bathroom remodel today can include:
Improved lighting to more natural light and night lights

Anti-bacterial materials and fixtures

Exhaust systems

Safety bars

Sanctuary features such as a waterfall or fireplace

Hydrotherapy with color, sound and scent, directional and targeted jets

Comfort features like heated or self-lowering toilet seats

A separate water closet

Hands-free faucets and flushing

Health monitoring devices
Air Quality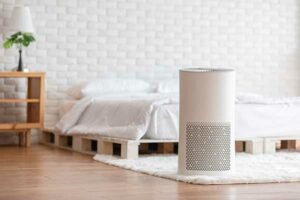 Did you know that the average person spends 90% of their time indoors, with most of that time spent in the home? Improvement to your air quality can lead to improvements in your physical and mental health. Ways to increase your indoor air quality include:
Fresh air. Today's homes are built more air-tight than ever, which can cause the same air to recirculate. Ensure there is proper ventilation to allow the house to breathe, and open the windows to allow fresh air to enter.

Air purification. Cleansing your home's air helps to remove pollutants that can cause allergies and asthma, and enable better sleep, which can reduce stress. Both a whole-home air purification system and room air purifiers can have a positive effect on your air quality.

Humidity: Wellness also hinges on proper humidity levels. Your home should maintain a humidity level of between 30% and 60% year-round.
Water Quality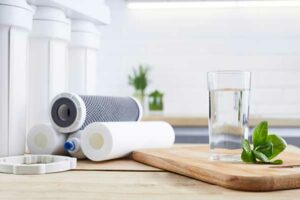 Medical professionals claim that drinking water is the best way to hydration, it is natural, easily available, and free from sugars and additives found in many purchased beverages. And water makes up about 60% of our body composition, so it is an important element to overall wellness. While many people turn to bottled water, that choice can be expensive, and the bottled water industry is loosely regulated. You don't know if the quality of the water you're purchasing is the best. To improve your home's water quality, look at these options:
Water pipes: Older water pipes can contain lead or corrosion. Testing water can determine your existing water quality.

Home water filtration: Consider adding water filtration systems to faucets, or filtering water through a portable system like a Brita pitcher. These devices can eliminate contaminants, minerals and heavy metals. Single-stage filtering systems, like those provided by Kohler in some faucet models, can remove even more containments. A reverse osmosis filtration system, like the GE Smart Water System, is the most effective and can filter out 99% of contaminants. Adding a filter to water-using appliances can also increase their longevity. 

Home water purification: Water is filtered through screens to catch larger particles and debris, then filtered through other filters like biological and sand filters to remove smaller contaminants, bacteria and algae. This system differs from a home water filtration system and is generally used in areas with high levels of water contaminants like radon or lead for safety reasons.
Improved Habits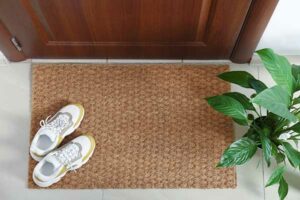 Your habits matter too. By removing your shoes at the door, you can help prevent from bringing dirt, pollen, toxins, pesticides, E. coli, and even feces into your home.
Ready to Add Wellness to Your Home?
Talk to Schroeder Design/Build.
As leaders in project management efficiency and design-build remodeling, Schroeder Design/Build can help you incorporate wellness elements throughout your home. You'll work with our in-house architectural and design teams to effectively create a healthy environment that will sustain your family for years to come.
If you're considering remodeling in Northern Virginia, contact Schroeder Design/Build for your free initial consultation.