Certainly, the past two years have been strange and unpredictable to say the least. As we start to see the tides change, new uncertainties loom for Fairfax County homeowners now grappling with rising inflation caused by higher demand, rising interest rates, and a looming recession. 
The good news is that, despite all these concerns, remodeling your Northern Virginia home is a smart investment. Several factors come into play, including a unique housing market, less stretched remodeling firms, better lifestyle value, and improved home equity. 
Let's take a look at each of these surprising reasons, and show how what seems like the worst time to renovate your home is actually the best time to design and build a new room addition, kitchen, bathroom, home office, home gym, outdoor living space, or other upgrade that you've always dreamed of. 
Reason #1: The Housing Market is Stable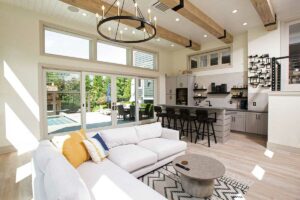 So many factors are impacting the housing market that it's easy to get confused. Part of the reason is that home prices and sales have skyrocketed since the pandemic began, and are at long last stabilizing. That makes it seem like the market is in far worse shape than it actually is. 
Here are some numbers to prove that: According to the Federal Reserve Bank, median home prices have shot up nearly 36% over the past couple years, and have come down only 2.4% over the past month. So the "downturn" is the housing market returning to 'more normalized conditions.'
In terms of what's around the bend, the National Association of Realtors (NAR) predicts that home prices will go up 11% the rest of 2022, and level off at 2% for 2023. So much for a looming "recession"–your home's value is set to remain 30% higher than what it was in 2020.
Reasons #2: The Remodeling Market is Calming Down
If you think inflation is bad now, spending on remodeling throughout the pandemic was nearly triple that rate. That meant consumer demand was through the roof, and remodeling firm supply couldn't keep up. The results were long wait times, high costs, and low homeowner satisfaction. 
Another ongoing challenge has been global supply chain issues, which also boosted wait times and costs for critical materials and appliances. But the National Association of Home Builders reported a record 4.1% decline in material costs in one month, signaling a turning of the tide. 
And yet another pandemic silver lining is interest rates. The Job Center for Housing Studies at Harvard predicts they'll calm the overall market down, enabling your favorite remodeling contractors in Northern Virginia to dedicate themselves to your business, and do it more affordably than ever.
Reason #3: Live Better in the Home You Love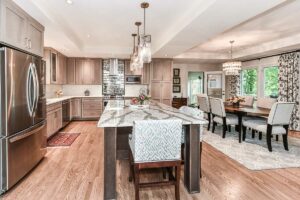 Home prices, sales, and materials costs are a numbers game, while you and your family's happiness is difficult – if not impossible – to quantify. That's especially true when you consider all the feelings associated with living in a home that's beautiful, efficient, and comfortable. 
Since much has been made about "lifestyle value" related to home ownership and renovation, the NAR decided to give its measurement a shot. In 2017 they created a mathematical algorithm to capture homeowner sentiment regarding their houses, and called it a "Joy Score." 
Turns out that the Joy Score for homeowners who remodeled their houses, and did it with the help of experienced contractors, was substantially higher than those who didn't remodel at all, or insisted on doing it themselves. The takeaway: Dream homes are a dream come true!
Reason #4: Get a Home Loan While Your Equity is Hot
Getting a HELOC, or Home Equity Line of Credit is a good idea now, thanks to the value of your home being so high. Since HELOCs have variable rates directly tied to the Fed's interest rate, it's a classic "use it or lose it" scenario to get the most value while your home equity is highest.  
All HELOCs have what's called a draw period, and a repayment period. During the former you are able to borrow money, and may only be responsible for paying the interest. After that period is over, you'll have to start repaying the loan and the interest charged by your bank.
Essential pros: interest rates are usually lower than for other lines of credit; you can borrow exactly as much as you need when you need it; you get great tax benefits. The cons: annual fees; over-borrowing; unexpectedly variable and high interest rates; unstable housing market. 
Summary: Now's Actually a Great Time to Renovate!
Although we're all reluctant to read the newspaper each morning, the headline is surprisingly good for Fairfax County residents who want to improve their homes, financial standing, and quality of life. Despite all the doom and gloom, the future is bright, especially for remodels. 
As we've seen, that's because many of the factors that make consumers jittery have become incentives to invest in the renovation you've been putting off. You have a chance to do it efficiently, affordably, and spectacularly this chaotic year. The time is now to make it happen. 
Another vital consideration is your choice of Northern Virginia contractor. Make sure you're partnering with a true "Design-Build" firm, one where the up front planning, design and project management is seamlessly connected to the actual construction work. Great communication is key!
Reason #5: Partner with the Best Design-Build Firm in Northern Virginia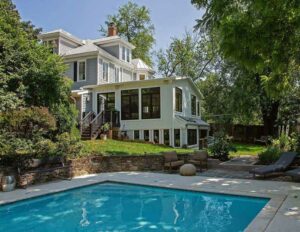 Schroeder Design Build is a multi-generational, family owned and operated remodeling firm located in Fairfax, Virginia. Since 1986, we've been providing 1,000+ clients throughout Northern Virginia with comprehensive design and construction services. 
We take our proprietary Design-Build process very seriously to ensure our projects are completed on time, on budget, and to client expectations. The first and most vital step is listening to our clients needs and interpreting their vision of a dream home. The design and build phases are seamlessly integrated to ensure continuous communication and a smooth project to completion. 
Sign up to our Newsletter, visit our Portfolio, and Contact Us for more info and realize the potential in your home.