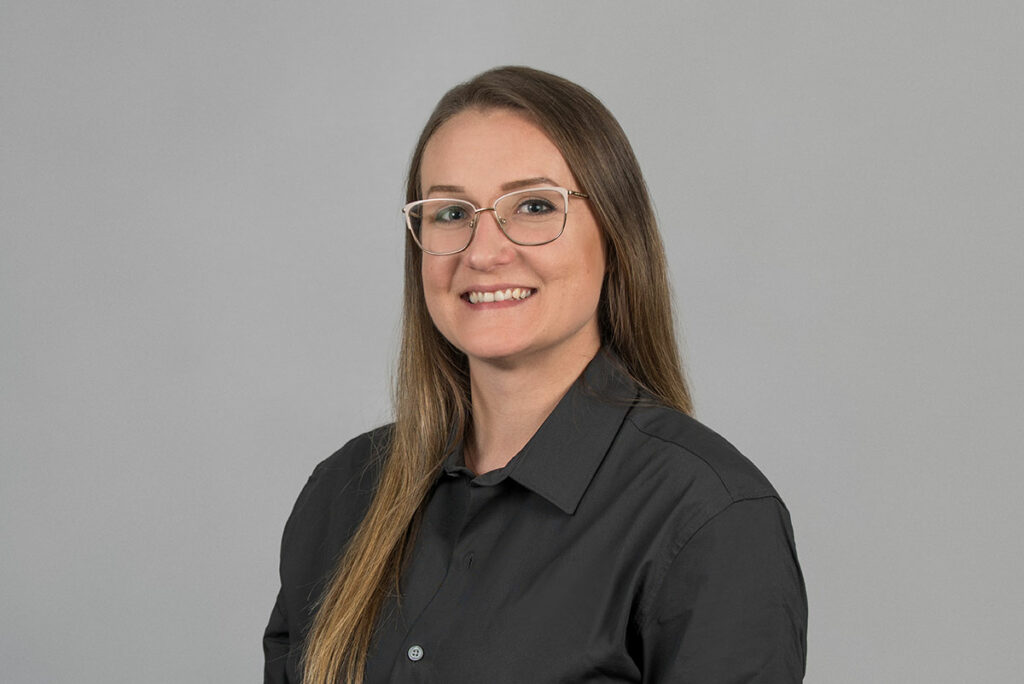 SARA KALMAN
Production Coordinator
Sara joins Schroeder with a strong background in project coordination. Despite her relatively short time in the remodeling industry, her skills easily transition. She efficiently applies her construction knowledge and organizational expertise to ensure tasks are completed promptly and effectively.
In her role as Production Coordinator, Sara manages various responsibilities, including handling invoices, trade compliance, and onboarding, managing material orders and deliveries, maintaining open and effective communication, participating in meetings, coordinating warranty repairs, and more.
Recognized for her exceptional organizational skills and adept multitasking abilities, Sara excels in creating and efficiently completing to-do lists. She takes great pleasure in contributing to a process that helps individuals achieve their dreams and realize their visions for their lives.
Outside of work, Sara can be found exploring new destinations, hiking, and relishing the outdoors. She also enjoys leisurely moments at home with her husband and fur babies, where they bond over cooking and baking. Her interests extend to environmental volunteering activities, such as community gardening and tree planting, aimed at protecting our environment and animal life. An interesting tidbit about Sara is her genuine fondness for mushrooms and mycology; she finds joy in all things mushroom-related!
Trust Your Home Remodel to the Design Build Professionals
Since 1986, Schroeder Design Build has worked with over a thousand clients, many of whom have trusted us to remodel their entire home. The secret to our continued success is creating a customized plan that's well orchestrated and communicated throughout every phase of your project. Our highly-qualified, experienced, and dedicated design, construction, and customer service teams are all under one roof, and focused on you and your family's needs, every step of the way.
View our portfolio of projects for design inspiration, learn more about our design-build process, or schedule your free initial consultation.