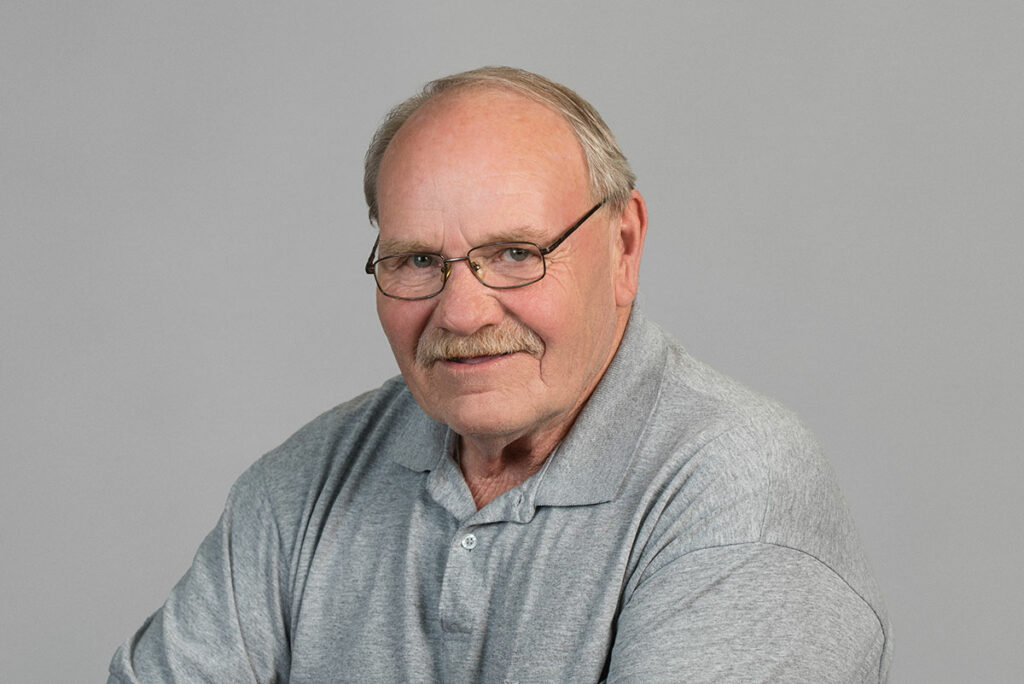 DENNIS "DENNY" DEAN
Project Developer
"Alrighty Roo, meet our estimator, Dennis or 'Denny' Dean." When you meet Dennis, you'll recognize his idiolect and charming personality.
Hired as a part-time project manager and estimator, Dennis has parlayed his role at Schroeder into a full-time project developer. Dennis's vast work experience spans many industries including welding, banking, engineering, and construction. With an Associate's Degree in Computer Technology, Dennis worked as an engineering robotics technician, and then a line builder working in the auto industry. In 1998 he started his own home improvement business called Double D Home Improvement, and spent a majority of his career working on home improvement projects earning the privileged title of "Mr. Fix-It".
Dennis has a knack for cabinetry, antique furniture and replicas. He is currently refinishing the cabinets in his home. He has 4 kids (3 girls and 1 boy). He's also a proud grandfather of 7 grandchildren, one of which has Spina Bifida and is a part of a dance group.
Dennis is passionate about family, God and country. On the weekend, you will find him playing with his grandkids as much as he possibly can. He bowls with his wife on Sundays, enjoys hunting and fishing, and, of course, talks about building projects all of the time.
Dennis is also the Committee Chair of Hopsfrog Grille in Burke, VA. Be on the lookout for his chili cook-offs, which support charities like St. Jude's and Spina Bifida of America. If that isn't enough, Dennis also works with a veteran's group that helps to transport people to their medical appointments, provides much-needed housing and helps to feed the homeless.
Trust Your Home Remodel to the Design Build Professionals
Since 1986, Schroeder Design Build has worked with over a thousand clients, many of whom have trusted us to remodel their entire home. The secret to our continued success is creating a customized plan that's well orchestrated and communicated throughout every phase of your project. Our highly-qualified, experienced, and dedicated design, construction, and customer service teams are all under one roof, and focused on you and your family's needs, every step of the way.
View our portfolio of projects for design inspiration, learn more about our design-build process, or schedule your free initial consultation.