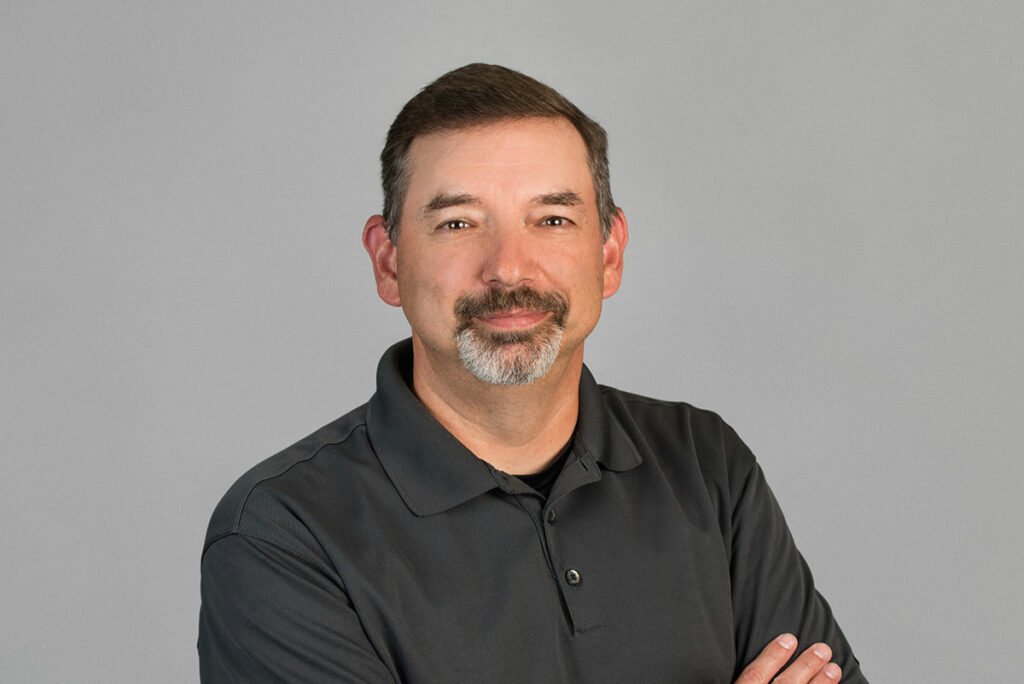 MARK GILL
General Manager
Following a diverse career spanning various industries, Mark seamlessly shifted gears to the remodeling sector after moving to Virginia in 2006. Here, he immersed himself in the industry's nuances, acquiring first hand expertise of its intricacies.
Mark was hired in 2013, commencing his journey as a Sales and Design Manager, eventually ascending to the role of General Manager and co-owner. Throughout his tenure at Schroeder Design Build, he deepened his comprehension of the pivotal components essential for steering a prosperous remodeling business. A crowning achievement for Mark revolved around the meticulous refinement of business processes, strategically reducing the company's dependence on its owners. As Mark eloquently puts it, "We hold paramount importance in our people. Exceptional results thrive through the empowerment of our teams and the optimization of our systems."
Teaming up with Andrew, the CEO, Mark played a pivotal role in reshaping SBD's operational framework. By embracing novel training initiatives and fostering heightened collaboration, they orchestrated a shift of owners' responsibilities to the staff, concurrently streamlining communication through the integration of cutting-edge technology. His satisfaction is evident as he affirms, "We thrive on the culture of sharing accolades and nurturing each other's growth and triumphs!"
Mark's engagement transcends the confines of the office, as evidenced by his active participation in regional networking circles. He also stands distinguished as a two-time past president of a local BNI chapter, exemplifying his dedication to fostering connections and community growth. Reinforcing his expertise, he holds a Class A Contractor's license, underscoring his commitment to excellence in every facet of his endeavors.
Get to Know Mark: Born and Raised
Born in Cass City, Michigan, Mark's formative years unfolded in Hickory, NC, where his father served as a Pastor at the local Assembly of God church. Following his father's passing, a family friend's generous gift of 10 hours of flying lessons sparked an enduring fascination with airplanes.
This fascination led him to become a crew member aboard the vintage B-29 Superfortress named FIFI, flying several times in a tour season. He is now a part of the Commemorative Air Force's mission to honor those who served on those planes many decades ago and to inspire current and future generations to achieve remarkable feats.
Originating from different corners of North America, Mark's parents serendipitously met at a bible college in Missouri, bridging the gap between his Canadian-born father from Alberta and his mother born in Staunton, Virginia. Paralleling this narrative, Mark himself crossed paths with his wife at a bible college, their love story unfolding in the Sunshine State of Florida. Across the expanse of their enduring marriage, they nurtured two children to adulthood and traversed homes in Florida and Alabama before ultimately resettling in Virginia in 2006.
When not working, Mark enjoys spending time with his wife and two children. He is also a fervent devotee of baseball. He ventured into coaching his son's baseball teams, which has since evolved into actively participating in multiple competitive fantasy baseball leagues.
Trust Your Home Remodel to the Design Build Professionals
Since 1986, Schroeder Design Build has worked with over a thousand clients, many of whom have trusted us to remodel their entire home. The secret to our continued success is creating a customized plan that's well orchestrated and communicated throughout every phase of your project. Our highly-qualified, experienced, and dedicated design, construction, and customer service teams are all under one roof, and focused on you and your family's needs, every step of the way.
View our portfolio of projects for design inspiration, learn more about our design-build process, or schedule your free initial consultation.